Imperial Logistics Opens New Hazmat Storage Facility in Lower Saxony
18th December 2018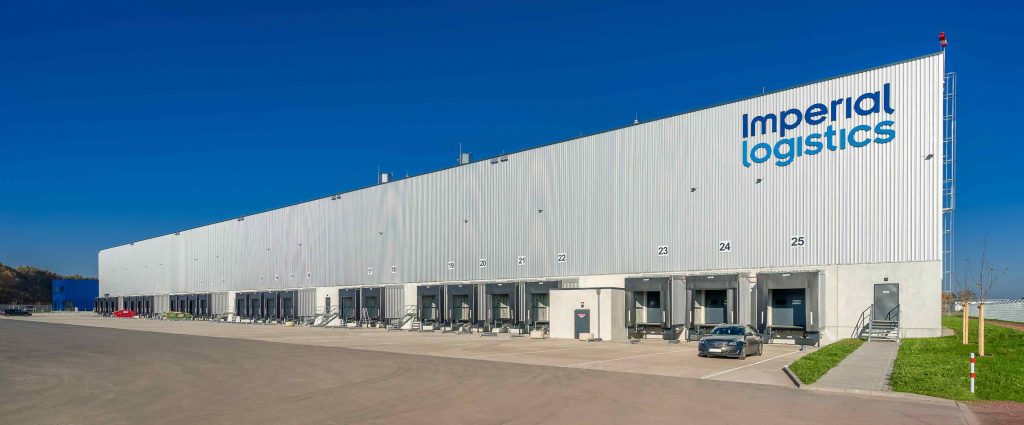 Imperial Logistics has opened a new, state-of-the-art hazardous materials warehouse near Osnabrück (Lower Saxony, Germany). The site features the latest safety and environmental protection systems, and began operations in December creating 70 new jobs.
The Osnabrück location was officially opened by Sebastian Huedepohl, Mayor of Rieste Municipality, in front of an audience of 150 local dignitaries, customers and workers. The development of the facility followed an Imperial Logistics study of regional demand for hazmat storage in the region, triggered by the specific needs of one of its major customers, and strong underlying demand growth.
Imperial Logistics has been honing its expertise in chemical logistics for more than 30 years and is now the leading specialist in the storage of hazardous materials in Germany, working with many of the world's major chemicals companies. Says Imperial Logistics International's Director of Warehousing & Distribution – Business Unit Chemicals, Michael Pohl: "Because of our specialisation in this sector, and our close relationship with the key players, we discovered that there was an unsatisfied need for hazardous goods warehousing in this region.
"Outsourced logistics solutions for this sector must be competent and economical, but also comply with rigorous regulations. Few logistics service providers can match Imperial Logistics' ability to meet the rigorous regulatory requirements of building and operating a hazardous goods warehouse."
The new 12,500 square metre warehouse accommodates 20,000 pallets of chemicals, within an area of 2.8 hectares. The varying storage needs of different clients will be offset in this new multi-user facility, so clients only pay for actual capacity used. Materials of almost all classes will be stored in solid, liquid or gaseous form on racks or in blocks; the only commodities excluded will be radioactive and explosive substances.
Says recently-appointed CEO of Imperial Logistics International, Hakan Bicil: "Hazardous goods storage and distribution is an exciting growth market in Europe. New products like lithium-ion batteries, and increasing regulation, make outsourcing an increasingly attractive option for clients."
Today the company operates a total of around 20 specialist facilities throughout Germany, the Netherlands and Belgium with a total capacity of over 340,000 pallets. Imperial Logistics International's client-oriented solutions include on-site and off-site (single-user or multi-user) warehouses, at which it picks up to 4,000 orders daily and undertakes 800,0000 shipments per annum.