Freight Network Unveils £10m Central Hub in Germany
9th January 2017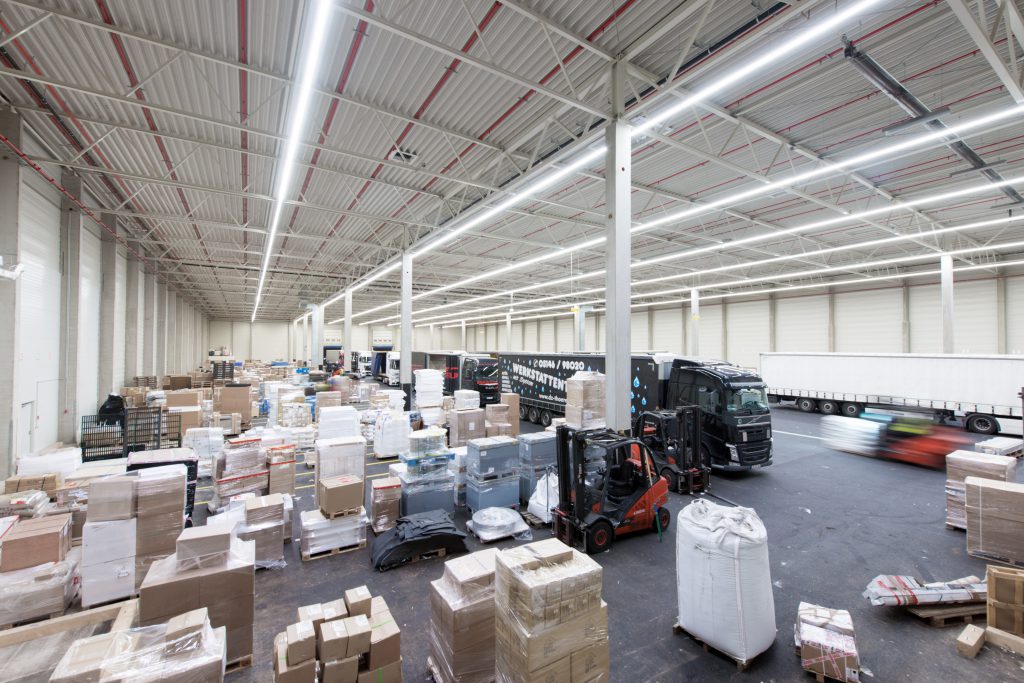 Palletised freight network Palletways has expanded its services in Europe with the unveiling of a new £10m international hub in Knüllwald, central Germany.
The investment is in response to the increasing volumes currently handled by 56 German members in the Palletways network. The new 50,000 m² site includes a 7,300m² transhipment hall, parking and infrastructure, which will upgrade services from the existing hub in Homberg, triple the delivery capacity across the region, and increase productivity by 10% across Europe. Palletways has also reserved space at the site for another, almost equally large, area to accommodate future growth and create storage capacity for fulfilment services.
The new hub is claimed to offer significant benefits to the 20 European countries that it will help to serve. These include:
• Daily connections between Germany and UK
• Significantly improved premium services from Germany to Benelux
• Improved international services
The new hub also provides the core Palletways service centre drop off and collection services for delivery of goods across Europe, backed by state of the art operational processes, modern barcode scanning system and mechanical handling equipment.
Palletways handles more than 38,000 pallets across Europe every day and the says that volume growth is predicted to reach 10% next year. The company has recently invested in additional new hubs including Montpellier and Lyon (France), Fradley (UK) and expanded existing facilities in Zaragoza (Spain) and Milan (Italy). The expansion of Palletways coincides with the recent acquisition of the business by Imperial and the company embarking on its next phase of growth across Europe.