Fleet Investment for UK Two-Person Home Delivery Firm
1st December 2017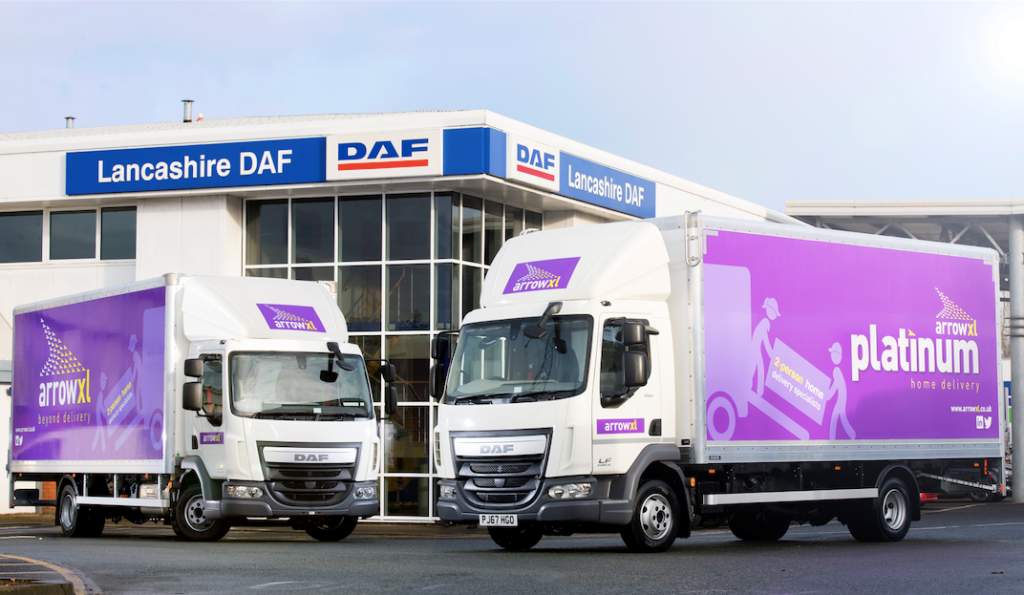 UK-based two-person home deliverer ArrowXL has made a substantial £2 million investment in its fleet of vehicles.
ArrowXL has acquired 40 new 7.5 tonne trucks from DAF. As part of the process, the company's delivery crews were asked to provide feedback to better understand their requirements in terms of comfort and health and safety. The new trucks incorporate a number of features suggested by the drivers, including electric mirrors, central locking and tinted glass.
The company also ensured the new trucks included a range of features designed to help prevent accidents, such as Forward Collision Warning (FCW), an Automatic Emergency Braking System (AEBS), adaptive cruise control technology, as well as sensors and cameras for when the vehicles are reversing. As part of its commitment to reducing carbon emissions, ArrowXL also made sure each new vehicle is equipped with anti idling features to prevent wasted fuel. This includes the engine shutting down if the vehicle is idle for longer than five minutes.
Charlie Shiels, CEO at ArrowXL, said: "This year alone we have already invested £1.7 million expanding and modernising our warehouse and distribution centre in Wigan, as well as spending in excess of £1 million with UniCarriers to upgrade the materials handling equipment across our network. These investments are designed to ensure that we continue to deliver high standards of customer service, whilst promoting safety and environmental responsibility."