Five New Leaders to Drive Growth at GEFCO Freight Forwarding
15th February 2019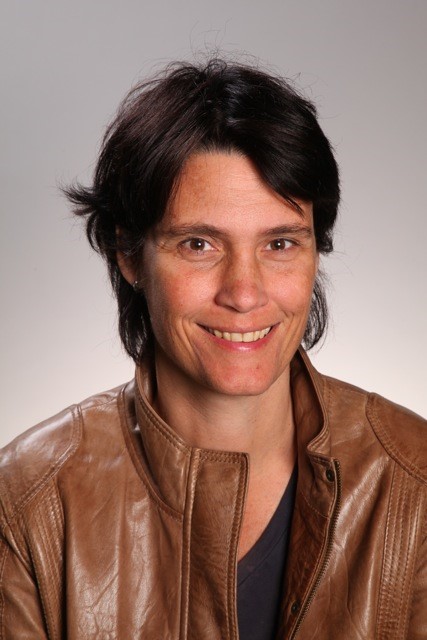 GEFCO Group has named five new leaders to grow and expand its Freight Forwarding business line worldwide.
The new leaders are:
• Valentin Elistratov, Global Commercial Director
• Karin Van Den Brekel, Life Science and Health Care Global Manager (above)
• Katherine Shek, Regional Director for Asia
• Peter West, Country Director for Australia and New Zealand
• Alicja Szewczyk, Global Human Resources People and Culture Manager
With proven track records, these experts will each play a key role in driving GEFCO's Freight Forwarding business expansion worldwide, serving an expanding portfolio of industrial customers with diverse requirements. In particular, the division will reinforce client value in the life sciences and healthcare sector and consolidate its activities in Asia and Pacific, reinforcing the company's "Partners, unlimited" approach.
In 2019, GEFCO Freight Forwarding will continue to pursue the strong growth achieved in recent years. Notable recent events include the division extending its seven-year global partnership with Westcon International for a further three years to manage air flows in 28 countries across five continents. For Belgian engineering company Sarens, Freight Forwarding's Industrial Project Cargo teams have designed solutions to transport their cranes globally.
Pursued expansion worldwide
Building on a successful year in 2018, GEFCO Freight Forwarding will continue to grow its business with the arrival of Valentin Elistratov as Global Commercial Director. Valentin brings 25 years of experience in the logistics and freight forwarding industry, combined with expertise in the European and Asian markets, where he worked for many years as a senior business developer for various world leading brands, including DHL and APL Logistics. A solid leader with a proven sales track record, strong financial and IT acumen, and the ability to foster relationships internally and externally, Valentin will drive GEFCO Freight Forwarding's ambitious expansion plans worldwide in the coming year.
More value for life sciences and healthcare clients
GEFCO provides integrated door-to-door, temperature-controlled logistics and multimodal, fully compliant transport solutions to meet the highest industry standards while ensuring maximum value.
With 20 years of experience in international logistics, the new Global Manager for Life Sciences and Healthcare, Karin Van Den Brekel will reinforce GEFCO's expertise and capabilities to offer customers tailored, secure solutions worldwide. Karin will be based at GEFCO's Schiphol office, next to the airport and at the very core of a strategic hub composed of the Antwerp and Rotterdam ports and Brussels airport, where GEFCO has offices and specific Freight Forwarding warehouses (including temperature-controlled facilities).
A stronger regional organisation to provide even more integrated services
After GEFCO's acquisition of IJS Global facilitated its access to the world's two largest freight forwarding markets (China/South-East Asia and the United States), the company now plans to further boost its business in Asia with the appointment of a new Regional Director, Katherine Shek. Previously in charge of the North Asia region for the Freight Forwarding business at GEFCO, where she has been instrumental in transforming results over the last two years, Katherine will now be responsible for the entire Asian zone, driving growth and profitability in all markets, including Singapore and Thailand.
In addition to Asia, GEFCO is also investing in the Pacific, appointing Peter West as the new Country Director for GEFCO Air & Sea in Australia and New Zealand. A global specialist in supply chain, logistics and operations management, Peter brings 20 years of experience at top level positions in Europe, China and Australia, where he has developed an intimate knowledge of the food and beverage, manufacturing, consumer healthcare, retail and logistics sectors. His longstanding experience in multiple sectors will contribute to the division's diversification strategy and drive business expansion for both existing and new customers.
Finally, because such an ambitious expansion plan could not be handled without a talented people expert, Alicja Szewczyk joins GEFCO Forwarding as Global Human Resources People and Culture Manager, working with Nicola Lyons, Global Human Resources Director. She will support the division's expansion and drive people programmes and initiatives, ensuring they are aligned with the Group's "Infinite Proximity" culture.