Export Consolidation to South Africa Offered
23rd January 2023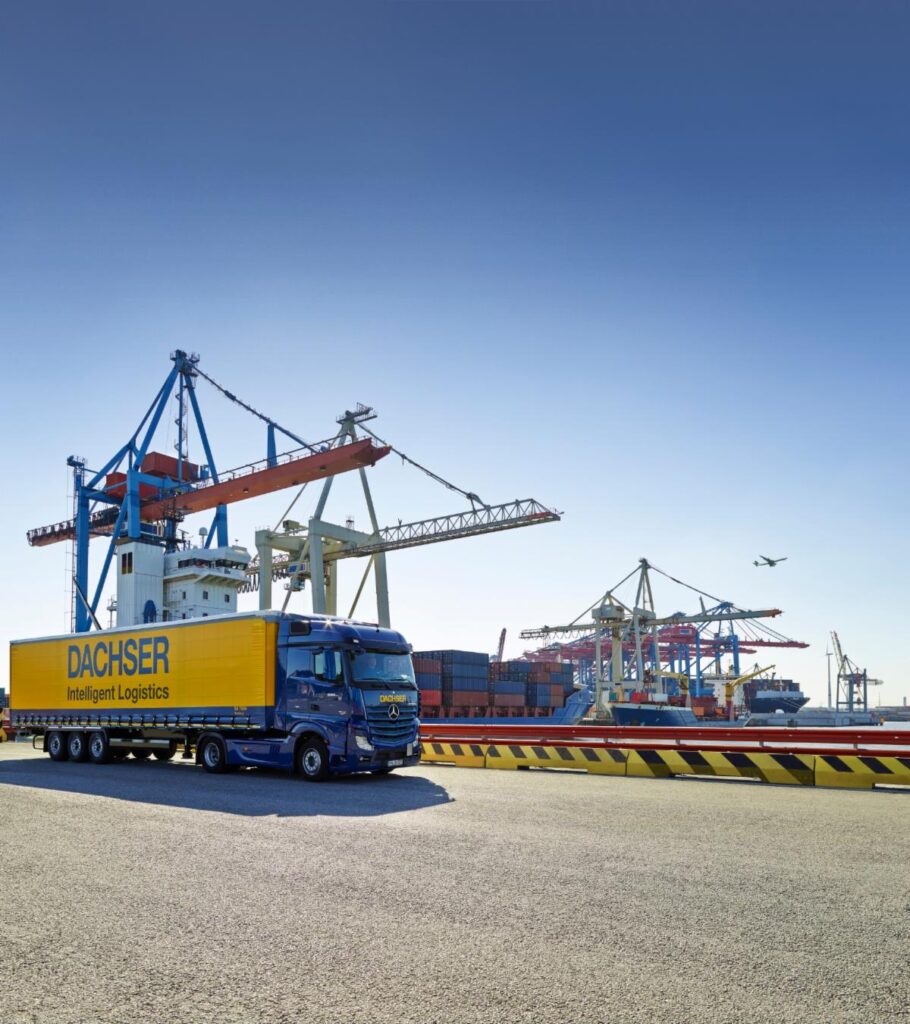 Growth in Dachser UK's Air & Sea Logistics (ASL) activities continues apace with the introduction of regular consolidated freight services on the export trade to South African destinations.
With weekly departures to Durban, Cape Town and Port Elizabeth the service is designed to help optimize customers' supply chains. Dachser ASL provides the opportunity to ship smaller, less-than-containerload (LCL) shipments on a frequent basis without the necessity of delaying supplies until a larger quantity of goods are available to fill a container. Dachser's reputation for quality and reliability, supported by its well-established IT tracking system, enhances shippers' visibility and control.
"Supply chain disruption in the post-pandemic international trade environment has driven a need by shippers to often react more quickly to market demand with smaller quantities of goods to be delivered seamlessly," said Chris Radley, Air & Sea Branch Manager at Dachser Northampton. "Our consolidated, or LCL services are tailored to fulfil this developing need and the new UK to South Africa offering is already proving popular."
The recently inaugurated Dachser export consolidation service features vessel departures with preferred ocean carrier partners from London Gateway with transit times to the South African ports of between 26 and 30 days. All handling services including customs clearance are reliably provided by experienced, dedicated Dachser teams in both the UK and South Africa. Local hubs and CFS stations convenient to both shippers and consignees are utilised and hazardous goods are also catered for.
"Dachser's well-established and much vaunted track and trace platform is available to monitor all shipments," emphasises Radley. "Our eLogistics platform delivers peace of mind to our customers throughout the UK and South Africa, whether they are shipping freight throughout Europe or around the world. Our own network of offices enables a degree of reassurance and reliability which now extends to UK exporters of groupage cargo to South Africa," he concludes.
Dachser, a family-owned company headquartered in Kempten, Germany, provides transport logistics, warehousing, and customized services in two business fields: Dachser Air & Sea Logistics and Dachser Road Logistics. The latter is divided into two business lines, Dachser European Logistics and Dachser Food Logistics. Comprehensive contract logistics services and industry-specific solutions round out the company's offerings. A seamless shipping network—both in Europe and overseas—and fully integrated IT systems provide for intelligent logistics solutions worldwide.