Dutch Freight Group Brings Power to the People of Chad
27th December 2018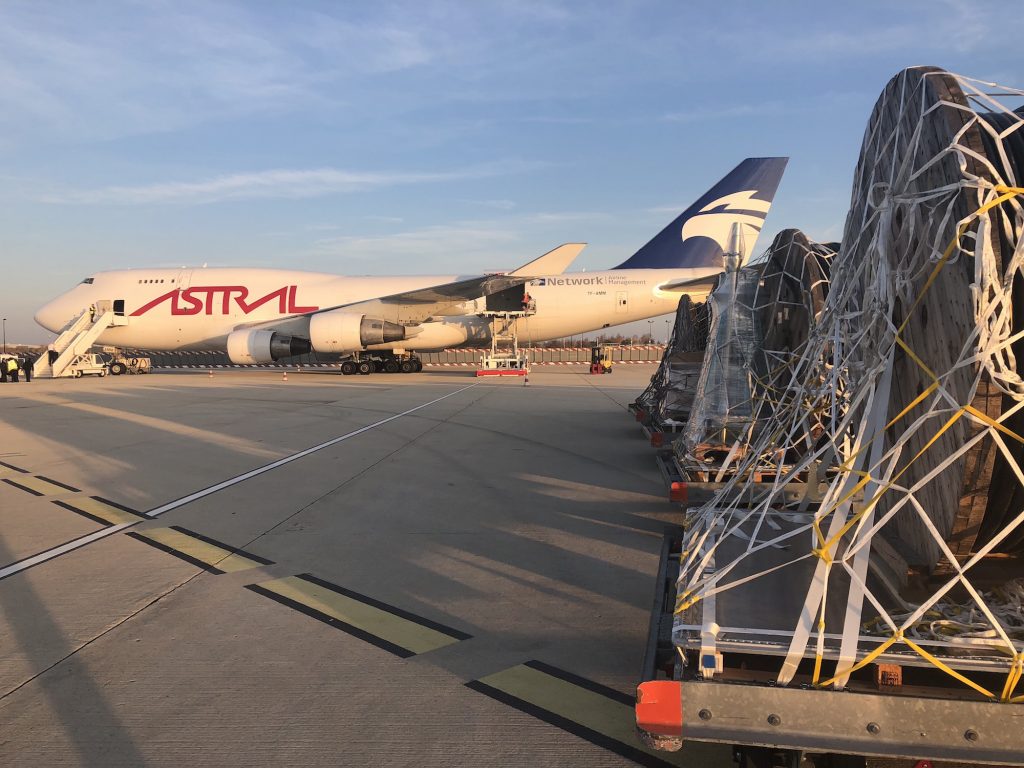 U-Freight Holland, the Dutch subsidiary of a Hong Kong-based freight forwarding and logistics company, has successfully handled the multimodal shipment of electricity power cables from Europe to Africa.
The 16 rolls of transmission cables were required urgently in Chad, where the country's power utility, National Electricity Company (SNE) is rehabilitating generating assets to help improve supply.
U-Freight was contracted by Dutch transport group, Van der Vlist on behalf of its client SwitchGear Company, to expedite the shipment from Paris-Vatry airport direct to N'Djamena International airport, after they had been trucked from Greece on four separate vehicles.
SwitchGear Company has achieved a good position in this market thanks to projects supported by Flanders investment and trade.
With time of the essence, and limited cost-effective air charter options available, U-Freight worked with an air charter broker to secure dedicated space on board an Astral Aviation Boeing 747-400 freighter.
After U-Freight undertook all Customs clearance and freight facilitation operations, the 16 reels, which each weighed five tonnes and collectively amounted to around 16 km of cable, were carefully loaded at Paris-Vatry under the watchful eye of the company's loadmasters, before the dedicated charter aircraft took off for N'Djamena International Airport.