DHL Supplier Award goes to Jungheinrich
1st June 2017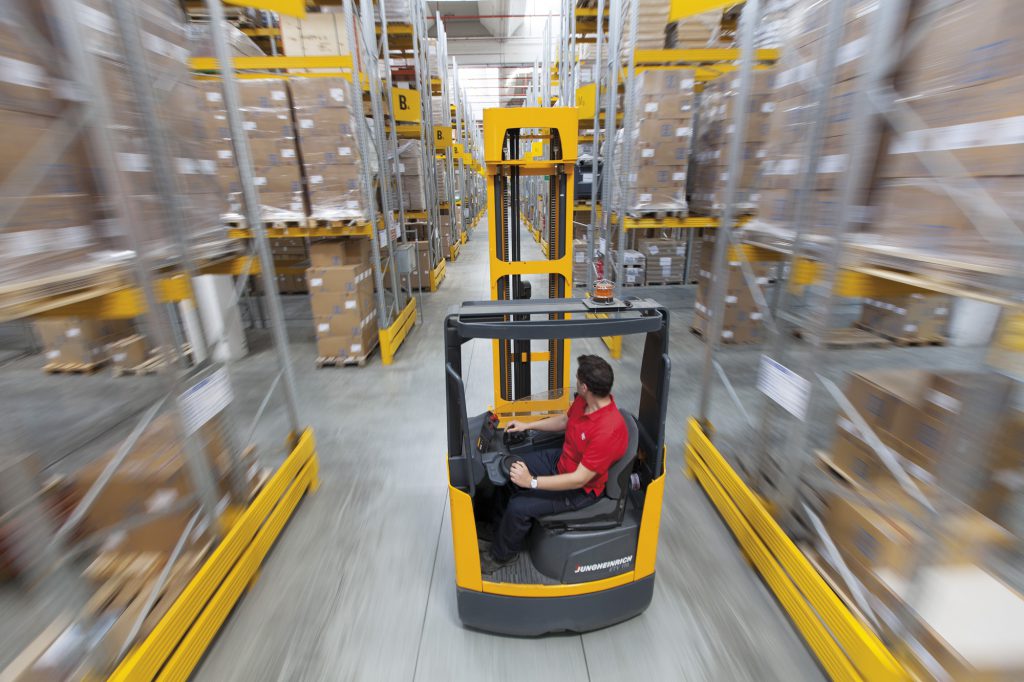 Deutsche Post DHL Group has presented Jungheinrich AG the Supplier Award 2017 in the 'Sustainability' category at the DHL Innovation Center near Bonn. The key supplier for the world's leading logistics group was selected from 90 applications submitted from around the world.
The Deutsche Post DHL Group Supplier Award was established in 2016 and is presented in the categories 'Sustainability', 'Overall operating costs', 'Innovation' and 'Quality'. The goal is to intensify cooperation with suppliers while measuring their contribution to Deutsche Post DHL Group's 'Strategy 2020 – Focus, Connect, Grow' program.
"Procurement makes a key contribution to achieving the company's financial targets and, thanks to its sustainable approach, also supports the recently announced climate protection goal of offering emissions-free logistics services by 2050. The Deutsche Post DHL Group Supplier Award is an accolade for those company suppliers and service providers that particularly drive forward DPDHL strategy through their services and activities," explains Dr. Michael Niessen, Chief Procurement Officer at Deutsche Post DHL Group.
In cooperation with the German Association for Supply Chain Management, Procurement and Logistics (BME), experts and managers from Deutsche Post DHL Group analysed and assessed the applications as part of a three-stage evaluation process based on the criteria of proactivity and impact.
Dr Lars Brzoska, CMO of the Jungheinrich Group, explains: "To allow our customers to reap the maximum benefits, Jungheinrich has relied on sustainable solutions for over 60 years. As a family-run business, we are continually aware of the needs of future generations. That is why winning the Deutsche Post DHL Group Supplier Award in the 'Sustainability' category is a special honour for us and a confirmation of our dedication to reliability and partnership in practice. Our reconditioning of used industrial trucks allows us to breathe new life into our stackers and sharply reduce their CO2 footprint. By widening our business model and employing leading technology developed in-house by Jungheinrich – for example lithium-ion technology for enhanced energy efficiency – we are continuing our quest to assume ecological responsibility and lay the foundation for enduring entrepreneurial sustainability."