Dachser UK to Build €16 Million DC at Rochdale Site
11th February 2019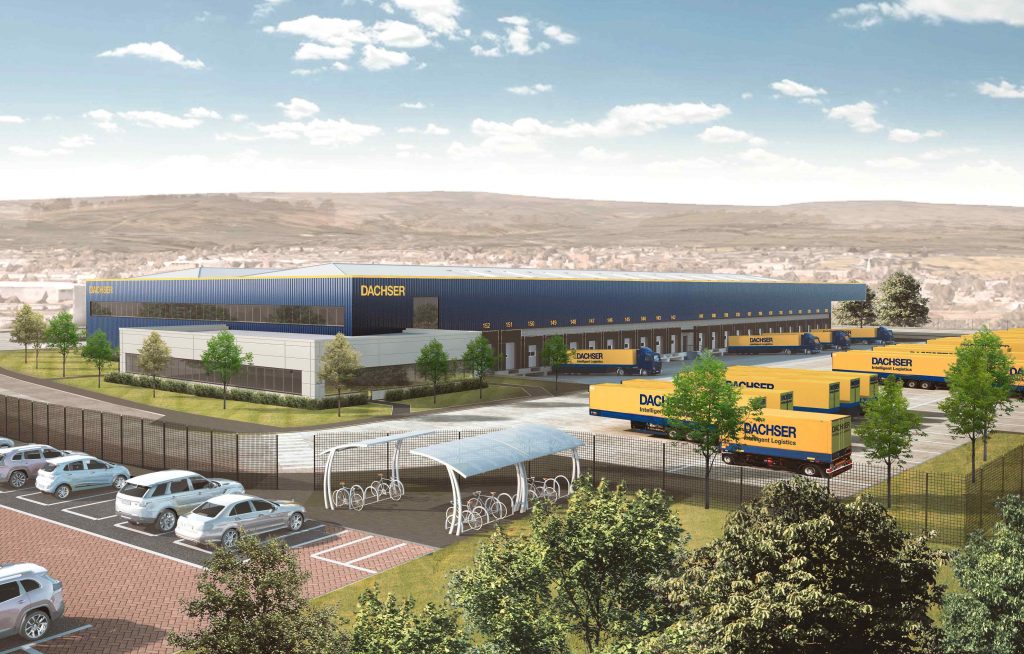 Dachser is to build a new 5,175 square metre logistics centre in Rochdale, UK to replace its existing distribution facility. The development of the 3.7 hectare (9.2 acre) site represents a €16 million (£14.4 million) investment by the company.
Since the acquisition of J. A. Leach Transport Limited in 2010, including the current site of Dachser operations in the North of England, business has grown fivefold, necessitating the warehouse expansion.
"Our significant investment is evidence of Dachser's commitment to the UK market and our optimistic view on the future of both import and export trade with the rest of Europe," commented Mark Rollinson, Managing Director Dachser UK.
Located on the Kingsway Business Park adjacent to the Trans-Pennine motorway, the M62 at junction 21, the new facility will have 49 dock loading doors and an additional four level access doors. There will be an internal area of nearly 7,000 square metres, including office space.
Dachser UK currently employs a total of 448 people, 106 of whom are based in Rochdale where the company expects to create many jobs over the next five years.