Brexit: non-EU imports outstrip EU imports for first time
14th May 2021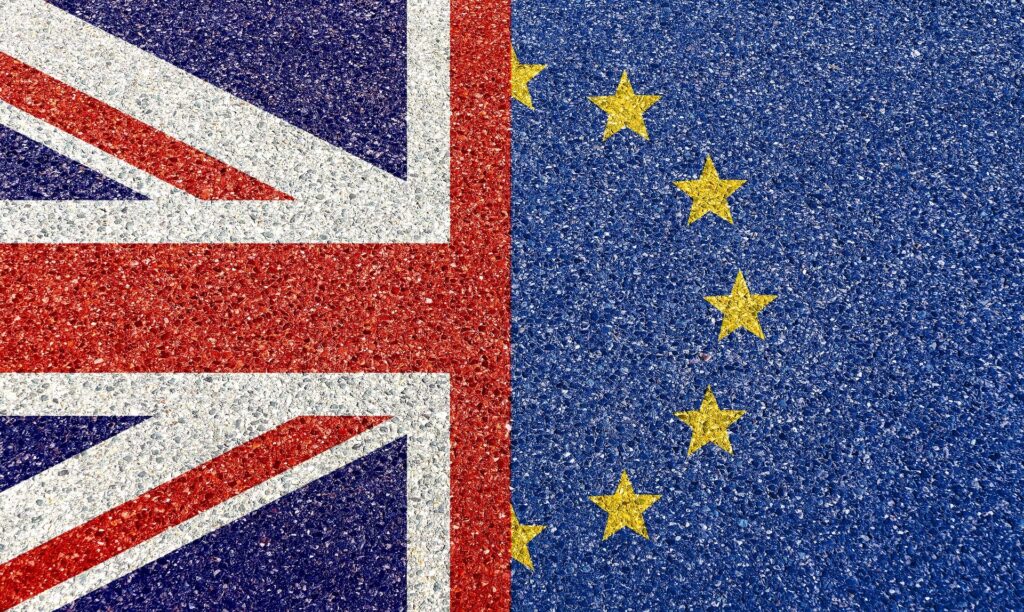 Brexiteers may be celebrating the fact that EU imports to the UK were overtaken by non-EU imports for the first time, but international delivery specialist ParcelHero says that doesn't mean Brexit is working. It just means non-EU imports to the UK have declined less alarmingly than EU imports.
As recently announced Government trade figures show that UK imports from outside the EU outstripped EU imports for the first time on record, Chancellor Rishi Sunak claimed a victory. He told the BBC that the Government had invested "hundreds of millions of pounds to help businesses adjust to those new trading arrangements and support them in the process".
However, ParcelHero says these figures do not prove that UK importers are now discovering new products and trading partners in markets beyond the EU. Instead, they simply reveal that non-EU imports into the UK declined less alarmingly than EU imports.
ParcelHero's Head of Consumer Research, David Jinks M.I.L.T., says: "New Government trade figures show that imports from the EU fell by £14bn to £50.6bn in the first quarter (January-March 2021) compared to the final quarter of last year (October-December 2020), before Brexit trading rules were imposed. Imports from non-EU countries also declined, but 'only' by £0.5bn, to £53.2bn.
"This means that – for the first time since Government records began in January 1997 – imports from beyond Europe were worth more than those from the EU. Brexiteers may try to claim this as a success, showing Britain is finding new trading partners and products from a wider range of countries; but this fails to see the full picture.
"EU sellers have simply turned their backs on the UK market. Just because non-EU imports declined less significantly than those from the EU does not mean consumers and businesses are benefiting from Brexit. Two negatives do not make a positive.
"As if the latest import figures were not dispiriting enough, British exports also declined significantly in the first quarter. The value of Britain's exports to the EU fell a whopping £7.1bn to £32.2bn, compared to the last quarter of 2020.
"Why are these numbers so woeful? Last week, ParcelHero revealed that Brexit regulations are having a significant impact on British businesses. Over 39% of UK importers are struggling with new customs duties and 38.6% are battling increased transport costs. Exporters report similar challenges.
"It's all because the hastily cobbled-together UK-EU free trade agreement is simply not fit for purpose. Under the deal, goods flowing between the UK and the EU that are sourced and manufactured in the UK or Europe don't have to pay tariffs. However, how many products are entirely sourced and made in a single area in today's world of global supply chains? The answer is very few. Electronics, for example, incorporate components from across the globe, while clothing can include materials from many continents.
"Any products unable to prove all their sourcing meets the new regulations are likely to be slapped with new duties. This has resulted in higher fees for UK importers as well as EU-based customers of UK exporters. In addition, transport costs are rising due to mounting delays and returns.
"However, there were some small, green shoots in the latest trade figures. Exports and imports both crept up by £2.3bn between February and March this year. Businesses and consumers alike will be hoping this could signal the beginning of a welcome increase in profits for exporters and more choice for shoppers."
For more details on the increasing problems facing UK importers, CLICK HERE to see ParcelHero's new EU-UK e-commerce report.