BLG Posts Flat Earnings and Small Profit Increase for 2019
29th April 2020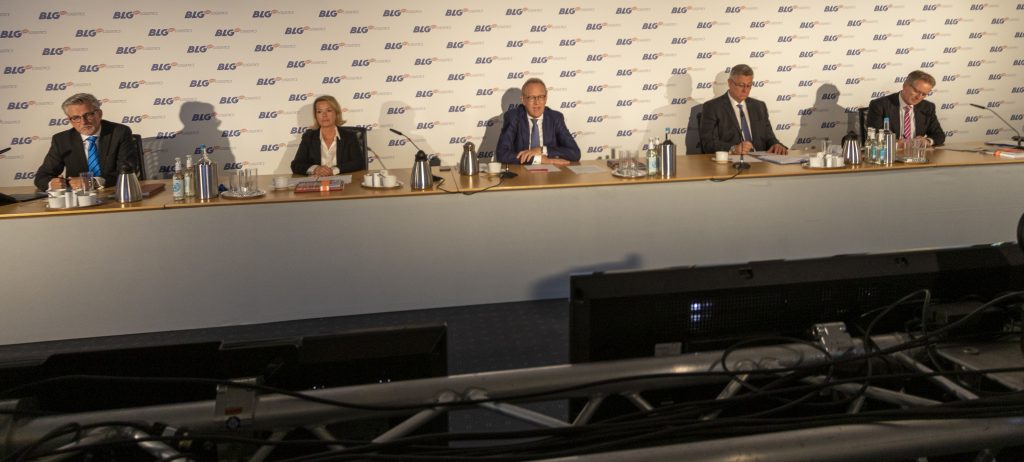 Logistics giant BLG Group has reported a 1.5 percent YOY profit growth for 2019, on stable earnings of EUR 37.5 million. CEO Frank Dreeke says that it give the company "a robust and solid basis to ride out the storm".
The company's statement from its digital meeting reads:
For 2019, the BLG Group posted a total sales figure of EUR 1 billion, 158.6 million. That is an increase of EUR 17.3 million or 1.5 percent on 2018. At EUR 37.5 million, earnings before tax (EBT) remain at the previous year's level. The EBT margin, at 3.2 percent, is just short of the previous year's level (3.3 percent). 
In 2019, BLG LOGISTICS again consolidated its position as one of Europe's leading automobile logistics companies and also expanded its network in Europe. A total of 6.3 million vehicles were handled, transported, or technically processed in 2019. A very good sales increase of more than EUR 50 million also generated a significantly improved profit. Sales revenue in the AUTOMOBILE division amounted to EUR 603.7 million, which is an increase of 9.1 percent on 2018. Compared to the previous year, EBT increased by more than 24 percent, reaching EUR 19.3 million.
Despite a slight downturn in sales, the CONTRACT division posted a stable result. At the close of the business year, sales amounted to EUR 563.9 million. That is a small reduction compared to 2018 (EUR 599.2 million). At the same time, the company increased earnings before tax (EBT) by 2.5 percent to EUR 7.4 million. The EBT margin also increased by 8.3 percent to 1.3 percent. With new orders and locations in Waiblingen, Meerane, Brandenburg, Ochtrup, Schlüchtern, and Geiselwind, contract logistics is ideally set up for the future.
The CONTAINER Division of the BLG Group is represented by half of the shares in EUROGATE. In business year 2019, the European terminal operator group generated an annual net profit of EUR 45.5 million (2018: EUR 67.3 million). The slightly lower overall handling volume in Germany resulted in a sales revenue of EUR 564.6 million, which was also below the previous year's value (2018: 604.0 million). Generally, the business year was marked by the effects of the consolidation wave in shipping line alliances during previous years and the resulting changes in networks.
Looking at the current business year of 2020, the CEO stated: "At the moment, nobody can say with certainty how drastic the impacts of the coronavirus crisis will be. Economic research institutes predict a fall in GDP of 9.8 percent in the second quarter. That would be a crash double the scale of that in the 2009 global financial crisis. The effects of the coronavirus crisis on volume, sales, and profit will be massive and severe in all areas. However, the figures for 2019 show that we have a robust and solid basis which will allow us to ride out the storm."
In his speech, Frank Dreeke stressed that BLG LOGISTICS remains committed to its strategic goals such as digitalization and sustainability. The seaport and logistics service provider aims to reduce its absolute CO2 emissions by 30 percent by 2030. The Sustainability Report describes what actions BLG LOGISTICS has already taken to achieve its sustainability goals. With 100-day projects, 6-month sprints, and basic research projects over several years, the seaport and logistics service provider is working on the implementation of artificial intelligence, autonomous systems, and digital platforms.