Agility Spain Moves into New Warehouse and Offices
18th June 2020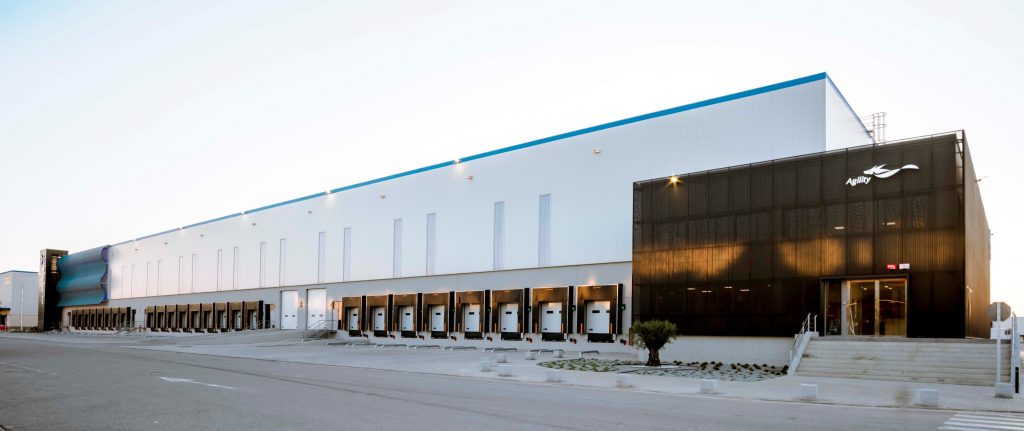 Agility Spain has moved into a state-of-the-art, 11,000-square-metre warehouse and office facility at ZAL Port (Prat) in the Port of Barcelona.
The facility was built by CILSA, the company that manages Port of Barcelona's Logistics Zone, and is part of more than 270,000 square metres of projects under development by CILSA.
The new Agility Spain warehouse is equipped with state-of-the-art technology for logistics. Construction followed the strictest criteria for energy efficiency and sustainability with a goal of receiving LEED Gold certification from the U.S. Green Building Council. The office block has been adapted to allow full access for the disabled.
Features of the warehouse include free height of 11 meters in the storage area and a deck roof built on site. The plot is equipped with 56 private parking spaces distributed in two areas and 25 loading gates with automatic sectional doors and external shelters.
This new building addresses the current needs and planned growth of Agility Spain, which offers a complete range of logistics, multimodal transport and distribution services for industrial, service and retail companies operating in the country. The company operates 25,000 square meters of space in Spain for storage and distribution with flexible designs that improve the level of service and reduce costs for customers.
"Agility Spain offers extensive experience with three customs warehouses, temperature-controlled management, and the GDP certification required by pharmaceutical companies," says Carlos Martinez, Sales Director, Agility Spain. "We focus on the renewable and engineering sectors, project logistics, transportation management, and turnkey projects for large-scale and complex initiatives."