Globalisation: Manufacturing Moves Closer to Home
17th January 2023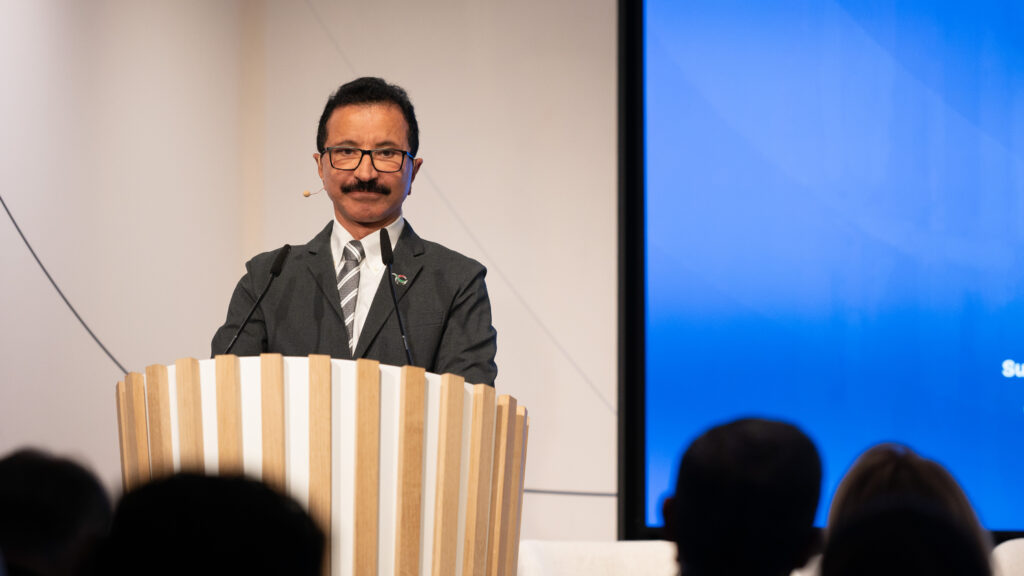 New research has revealed the emergence of major shifts in globalisation, as companies rush to move manufacturing closer to home to protect against supply chain disruptions while increasingly protectionist policies are breaking the world into trade blocs.
The latest Trade in Transition study, commissioned by DP World and led by Economist Impact, captured the perspectives of company leaders as they navigate the latest disruptions to global trade – from the conflict in Ukraine to inflation and extended covid-lockdown policies in some markets.
Its key finding is that 96% of companies confirmed they are making changes to their supply chains due to geopolitical events.
The change has been swift. In the space of just a year, the number of companies shifting their manufacturing and suppliers– either to their home markets or nearby – has doubled compared to 2021. This is driven mainly by efforts to reduce costs and the risk of disruption. But the shifts are not even. While 27% of companies said they were decreasing the length of their supply chains due to geopolitical events such as the war in Ukraine, another 33% plan to expand into more stable and transparent markets.
Inflation threat
The persistent threat of inflation was cited by 30% of the executives as having the most significant negative impact on trade over the next two years. Inflationary pressures are seen in input costs — from supply shortages – and transport, through high energy costs and shipping capacity constraints. In a scenario of monetary tightening, companies across Europe, North America and Asia-Pacific anticipate exports to be 1% lower than under a business-as-usual situation due to decreasing production and demand.
If inflationary pressures continue, exports in the Middle East and South America are expected to be hardest hit, declining by 3.52% and 2.74% respectively. Only Africa is expected to see its exports rise by 0.26%.
A fragmenting world
The fragmentation of the world into trade blocs was also cited by 10% of respondents as limiting the growth of international trade. Beyond the war in Ukraine, US-China tensions and cyber warfare are preventing the efficient functioning of economies worldwide. This is leading to increasingly protectionist policies such as the US Infrastructure Bill and the CHIPS and Science Act, which aim to incentivise and prioritise US and North American manufacturing. Similar protectionist policies are popping up all over the world, leading to further fragmentation of the global trade system.
Businesses are finding ways to respond and grow. Altering supply chains either through diversification, regionalisation, or reshoring to build resilience is one response.
The global survey of 3,000 company executives found that companies in North America and Europe are most likely to outsource more than half of their services within their region. This is followed by 40% of companies in South America, 36% in the Middle East, 32% in Asia-Pacific and 18% in Africa, outsourcing within their regions.
The widespread and increasing adoption of technology is another way to build resilience into the supply chain. Some 35% of respondents said they were currently implementing Internet of Things (IoT) solutions to facilitate the tracking and monitoring of cargo, while another 32% of companies are adopting digital platforms to enable direct business with customers or suppliers.
Speaking at the launch of the report at the World Economic Forum in Davos today, DP World Group Chairman and CEO Sultan Ahmed Bin Sulayem said:
"The report is tangible evidence of how globalisation is changing as companies are forced to adapt to new challenges. By bringing production closer to the final customer, firms can reduce the number of touch points involved in the supply chain and build greater resilience into the flow of cargo around the world. But the trade environment is always changing. The next challenge that will alter these trends is an economic slowdown looming over regional markets. Agility, real-time visibility and end-to-end supply chain capabilities will be critical to ensuring companies can continue to find new efficiencies in an increasingly challenging environment."
John Ferguson, Practice Lead for New Globalisation at Economist Impact, added:
"The shift to regionalisation and reshoring has been sharp, but unsurprising given the triple threat of higher costs, increased risks and government incentives or requirements to do so. Furthermore, businesses in previous decades have only had to focus on the economic aspects of trade, being price, quality and delivery. Now they have to account for other non-economic factors such as resilience and sustainability. All of which is having a drastic shift in supply chains, which we are witnessing both in the survey results and global trade patterns shifts".