First Rijeka-Budapest Open Rail Service
26th June 2023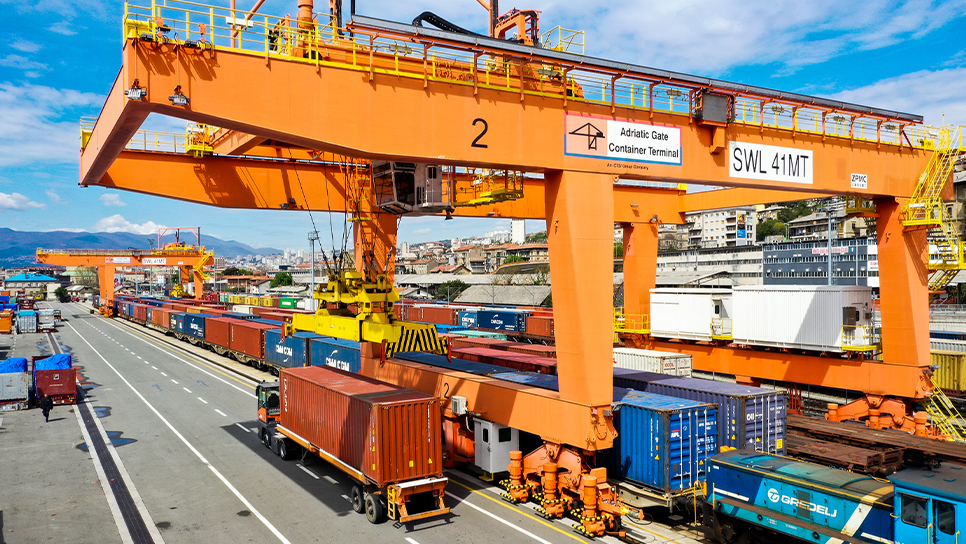 A new regular common user open rail train service has been launched by Rail Cargo Group (RCG) linking the Croatian port of Rijeka, via the Adriatic Gate Container Terminal (AGCT), to Budapest in Hungary.
Whilst many rail services operate between Rijeka and Budapest, these are generally dedicated to individual clients. The new rail service is a common user service which enables freight forwarders and individual clients to book the landside service directly with RCG.
"The Hungarian market is one of the most important markets in Europe and the second largest market for AGCT. Already a significant manufacturing hub and consumer market, we see further growth potential as the Hungarian economy continues its strong development," said Emmanuel Papagiannakis, AGCT chief executive officer.
He added: "Currently, there are multiple regular weekly block trains between Rijeka and different rail hubs in Budapest, Hungary, but all are dedicated rail services. We appreciate that the Rail Cargo Group has launched this initiative that adds a common rail service not just directly to BILK terminal in Budapest, but from Budapest connecting to the entire TransFER intermodal network all over Europe. There is immediate potential for Austria, Czechia, Romania and Slovakia. This initiative confirms the growing significance of AGCT as a gateway for Southern, Central and Southeastern Europe."
"Comparing rail and road emissions, it is also important to note that 24 kilos of CO2 emissions are saved per ton freight, which is transported by rail instead of by truck. Our current rail-road split is 47 percent, and we aim to grow it further," Papagiannakis further explained.
The common rail service runs two times per week at a fixed timetable. It offers a direct connection without stopovers from Budapest and Rijeka and vice versa at attractive transit times. The rail service is operated by RCG and its subsidiaries in Hungary and Croatia.
In March 2011, ICTSI forged a 30-year strategic partnership with Luka Rijeka D.D. for the operation, management, and development of Adriatic Gate Container Terminal (AGCT) at the Port of Rijeka, Croatia's main seaport.