Ensuring the freshness of fruit in the supply chain
2nd November 2022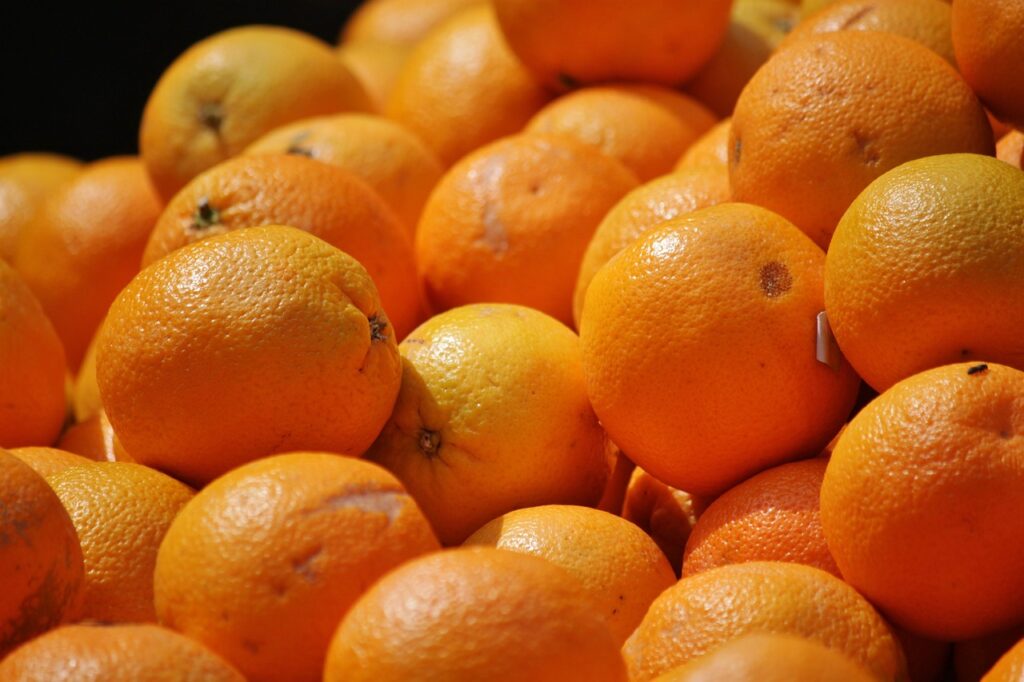 Everyone likes oranges and tangerines in wintertime. But not too many of us know how complicated and dynamic planning the supply chains for fresh fruit logistics services is. There are plenty of factors that can influence the quality, freshness, and taste of fruits, that are related to transport and logistics. How to secure them during this process from South Europe to the rest of the continent? This article, supplied by Vilnius-based Girteka, the largest European asset-based transportation company, has the answer.
Proper conditions of transportation
Having fruits and vegetables plucked right from the tree or plant is what we are looking for while visiting the shops. Today's production amounts to more than 2 billion tonnes of fruits and vegetables, and yet 22% are lost in the supply chain, post-harvest to distribution[1]. The quality of fresh fruits on the shelves is, among other things, the result of a precisely detailed and planned supply chain. As most fruits have their own requirements in terms of logistics, the crucial part is, in fact, refrigeration, to reduce immediate and latent deterioration in quality. One of the main requirements is proper temperature and humidity, which keeps fruits fresh through the journey across the roads of Europe, as well as packaging.
"The most advanced and new logistics fleet is crucial for food transportation and its quality. With specially designed refrigerators and digital solutions, we are looking for an exact answer to cargo needs and requirements, which are sometimes very demanding. Understanding the particularities of the business and its main unique selling points is how logistics services can support ongoing food production business," says Sandra Senulienė, Head of Key Account Management at Girteka.
Special refrigerator trailers can extend the time of produce freshness during road transportation to the farthest corners of Europe. They ensure the right temperature and safety of cargo and are perfect for perishable goods, such as fresh and frozen food and seafood, as well as meat, dairy, plants, and pharmaceuticals as the trailers are capable of holding temperatures from -25°C to 25°C. It is crucial to have the latest and most advanced solutions, that are not only reliable in terms of securing the cargo but can also be easily monitored with Real-Time Visibility (RTV) solutions. And with a capacity of each trailer for 33 Euro pallets, it can cope with the most demanding needs.
Fruit production means flexibility
The fruit production process might fluctuate according to weather conditions. And with weather changes, the capacity of production varies significantly, demanding more flexibility and adaptation in terms of road fleet. To plan ahead, fruit producers need to not only secure special requirements for transport but also have in mind the changes in cargo volume and loading places.
"It is very important to have flexibility and capacity in terms of the fleet to pick up the cargo despite the changes in time and place. For instance, sometimes we receive an order update on the day of the loading, so we have to react instantly and adapt to the dynamic situations, not only different loading places but also time-wise. With our refrigerators fleet, having an average age of just two years old, we easily accommodate changed plans and still deliver fresh and tasty fruits on time," explains Senulienė.
Switching trucks and trailers, adding or removing additional pickup places – all those things are possible when you are managing a large fleet to deliver required services that ensure the fruit production business is ongoing and developing.
Digital solutions for decisive information
As key factors, temperature and humidity, are covered with state-of-the-art solutions equipped trailers, for people managing cold supply chains information is very valuable. Knowing the cargo status, place, and conditions of it, can help in the planning of the next logistics operations and allow to react in-time to avoid losses.
As Girteka entered its digitalisation path in 2020, today it is facing enormous possibilities due to robotics, AI solutions, or RTV. The latest implemented solutions within Girteka's fleet allowed to not only see the cargo but, also, to monitor its conditions in real-time.
With the company's logistics service, each customer can obtain full access to different information about their cargo movement: the exact truck location, cargo conditions, estimated time of arrival (ETA), and many more, remotely from any place on Earth with a connection to the internet. The platform receives information about the new shipment from Girteka's Enterprise Resource Planning systems (ERP), and a few hours before loading, it starts receiving telematics data.
Despite digital solutions that can help in managing fresh fruit transportation, direct contact with people with regards to planning, organizing, and controlling road freight, is always a comprehensive source of reliable information.
Uncertainty and reliability
Given the current geopolitical situation and economic fluctuations, the upcoming months, as well as the years to come, are very blurred in terms of logistics cold supply chains and their future. Still, when it comes to perishable produce, one should keep in mind that, according to the World Health Organization, each of us should consume at least 400g of fresh fruits and vegetables per day.
Securing road freight for the long term can define more stable business development in the future, and cooperation with large logistics companies will not only fulfil this goal, but will also ensure sustainable growth. With a key focus on sustainable road transportation, blended with the latest automotive solutions, young and constantly renewed fleet, and digital tools, we can address key challenges of logistics and supply chain management as well as secure stability in the upcoming recession afflicted months and years.
[1: World Food and Agriculture—Statistical Yearbook 2021 (FAO, 2021)]