DSV Partners with European Universities
21st April 2020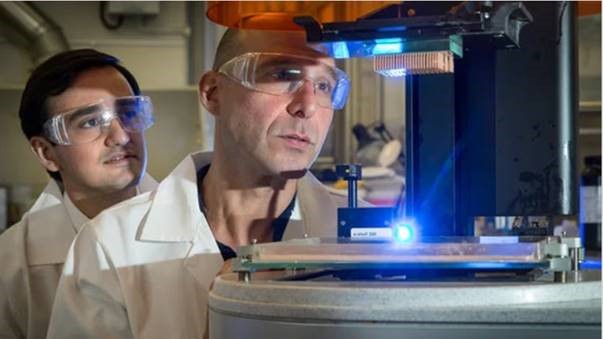 DSV has strengthened its partnerships with a number of leading universities to help its customers transition to the smart, connected and sustainable supply chains of the future.
Supply chains are more complex, more interconnected and more important than ever before, with millions of individuals and thousands of companies working together to manufacture and deliver products to billions of consumers all over the globe. In recent weeks, the impact of the coronavirus has highlighted the critical role that a robust supply chain plays in delivering the products we all rely on in our daily lives.
But global supply chains are under scrutiny as the market and consumers realise that traditional supply chains have fundamental flaws that impacts continuity of supply. The coronavirus is accelerating the changes behind the supply chain transformations of the post-coronavirus. According to Erik Van Wunnik who runs the DSV exploration lab, "It has never been a more important and exciting time to work in supply chains. Important, because the coronavirus has shown how key our supply chain workers are in ensuring that medical equipment, food and other essential products reach consumers across the world. And exciting, as new technologies such as additive manufacturing (3D printing), drones, 5G, autonomous vehicles and cobotics are allowing us to completely rethink how to design and operate global supply chains".
The changes occurring in global supply chains go beyond just new technologies, as explained by Lindsay Zingg, Senior Director of Sustainability at DSV, "Every company is increasingly faced with the challenge of making their supply chains not just more customer centric, faster, more resilient and more efficient, but also making fundamental changes to make their supply chains environmentally sustainable and socially responsible."
The university partnerships allow DSV and its customers to tap into the latest research and knowledge about the future of global supply chains. As Professor Mike Wilson, EVP of Latin America and Logistics Manufacturing Services (LMS) at DSV explains, "DSV are experts in the operational demands of running supply chains, but when you are working in the fast and demanding operational side of the business, it can be difficult to find the time to fully research and deeply investigate the fundamental and long-term changes that are occurring in supply chains, that's why partnering with universities, who have the focus, expertise and time to explore the bigger questions in global supply chains, are so important for our business and our customers' businesses".
Cobotics in logistics – with Eindhoven Technical University
DSV has already established a strong partnership with Eindhoven Technical University (TU/e), where together DSV and TU/e have secured a research grant to investigate how cobotics can be used within logistics operations (you can read more here). The project is just one part of the wider programme of work being explored at the DSV exploration lab, with other projects investigating the implications of 3D Printing, Robotics and VR/AR on future global supply chains.
Additive manufacturing in logistics – with Cardiff Business School
DSV also has a long-standing partnership with Cardiff University, the PARC Institute of Manufacturing, Logistics and Inventory was founded in 2014 by DSV's Mike Wilson and Professor Aris Syntetos of Cardiff Business School. Together, DSV and the PARC Institute recently secured a significant grant to create a new additive manufacturing Re-Makerspace Centre (more info here). Hrishikesh Pawar who leads the Re-Makerspace project explains, "Additive Manufacturing (3DP) opens up new possibilities for companies to move towards the circular sustainable supply chains of the future, and the technology is proving key to rapidly design and locally manufacture the new products needed in the fight against the coronavirus.
Looking beyond the coronavirus, our new Remakerspace centre will allow our customers to access the latest 3DP design and manufacturing equipment to allow us to work together with our customers to design products for supply chains with repair, remanufacturing and re-use in mind. Circularity is the future of supply chains, and our new DSV Remakerspace centre will help us and our customers lead the transition from the old elongated, linear supply chains of the past, to the new circular sustainable supply chains of the future."
Executive in Residence – with Copenhagen Business School
And for DSV, the commitment to university and industry collaboration to address the big questions about the future of supply chains starts at the top, with DSV CEO Jens Bjørn Andersen being part of the Executive in Residence programme at Copenhagen Business School (more here). The aim of the programme is to develop leading edge research and education in close collaboration with industrial partners.