DHL Express expands Johor Gateway facility
18th October 2022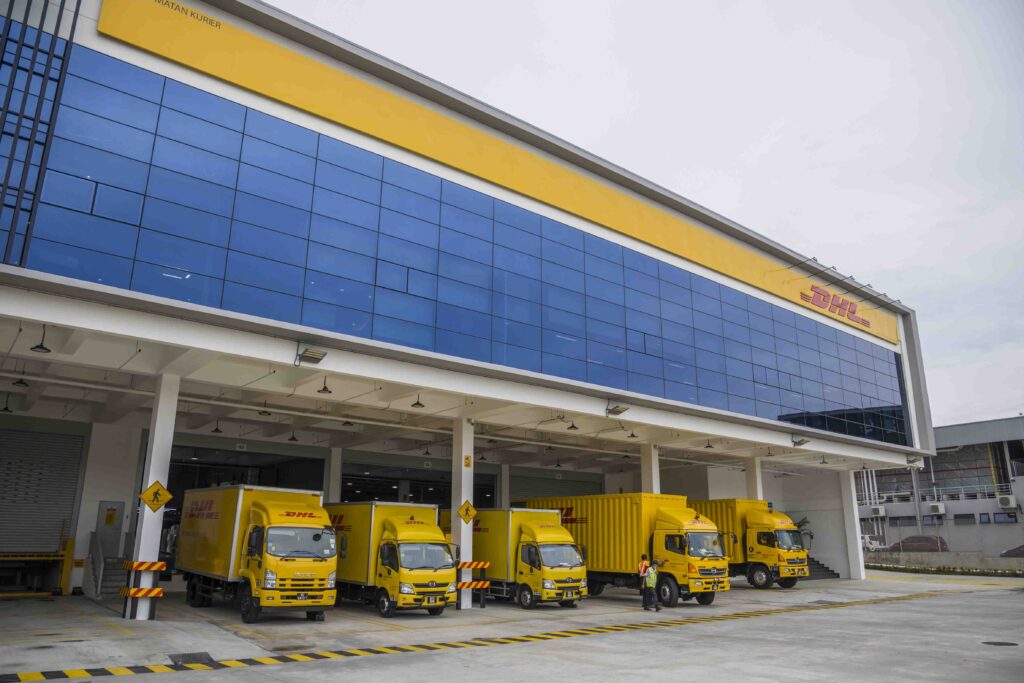 DHL Express, the world's leading international express service provider, has opened its expanded RM10.8m (approx. €2.35m) Johor Gateway located within the Senai Airport City industrial park. Spanning over 6,000 sq m of warehouse space, the facility is more than twice the size of its predecessor and will support robust trade growth in Malaysia's southern region.
The new Johor Gateway comes equipped with a high-speed conveyor system capable of sorting up to 1,900 shipments per hour. This offers improved shipment processing for the more than 1,800 parcels and documents bound for and coming from the facility's busiest trade lanes, namely the United States, Australia, United Kingdom, Singapore, Germany, Hong Kong, China, and Japan. The faster transit times make for an uptick in service quality for customers in Johor and Singapore.
The facility's opening was officiated by Yang Berhormat Lee Ting Han, Johor State Executive Councilor, and Investment, Trade, and Consumer Affairs Committee Chairman. Sean Wall, Executive Vice President of Network Operations and Aviation at DHL Express Asia Pacific, and Julian Neo, Managing Director of DHL Express Malaysia and Brunei, were also present alongside representatives from local authorities, investment bodies, and customers.
"Johor has long emerged as a major centre of economic activity and recently recorded RM60.9 bn (approx. €13.3bn) in investments from January to June this year. This is the highest in the country and the highest-ever for our state," said Y.B. Lee. "DHL's continued confidence is a strong endorsement of our strategic position in Asia Pacific and our dynamic business landscape."
Sean Wall added: "As one of the fastest growing economies, Johor remains a critical element of the regional DHL network. The Johor Gateway shows our commitment to enhancing connectivity for the countries and communities we serve. Through its upgrades, our new facility can rise to the demands of increasing cargo volumes driven by the state's strong import and export performance."
Managed by 135 Certified International Specialists, the Johor Gateway is designed with the highest security standards as per Transported Asset Protection Association (TAPA) guidelines. In addition to high-definition digital cameras that identify and capture shipment movement piece by piece, advanced X-ray and explosive trace detection (ETD) machines are in place.
In line with Deutsche Post DHL Group's commitment to achieving net-zero carbon emissions by 2050, the facility is fitted with state-of-the-art solar panels and energy-efficient infrastructure that cut the release of greenhouse gases by an estimated 22%.
"The new Johor Gateway is a testament to the enormous extent that global trade has intensified. Overseas markets will remain important to help SMEs and large corporations realise their growth potential. With the bigger and enhanced facility, DHL Express can better help homegrown brands to get their business from where they are to where they want to be," said Neo.
The Johor Gateway is one of six gateways across the DHL Express Malaysia aviation and ground network. This includes 11 service centres, 137 retail outlets and service points, 347 vehicles, 73 weekly flights, four dedicated aircrafts, and 1,500 employees to ensure comprehensive service coverage.