Covid-19: orders down by almost a quarter
9th April 2021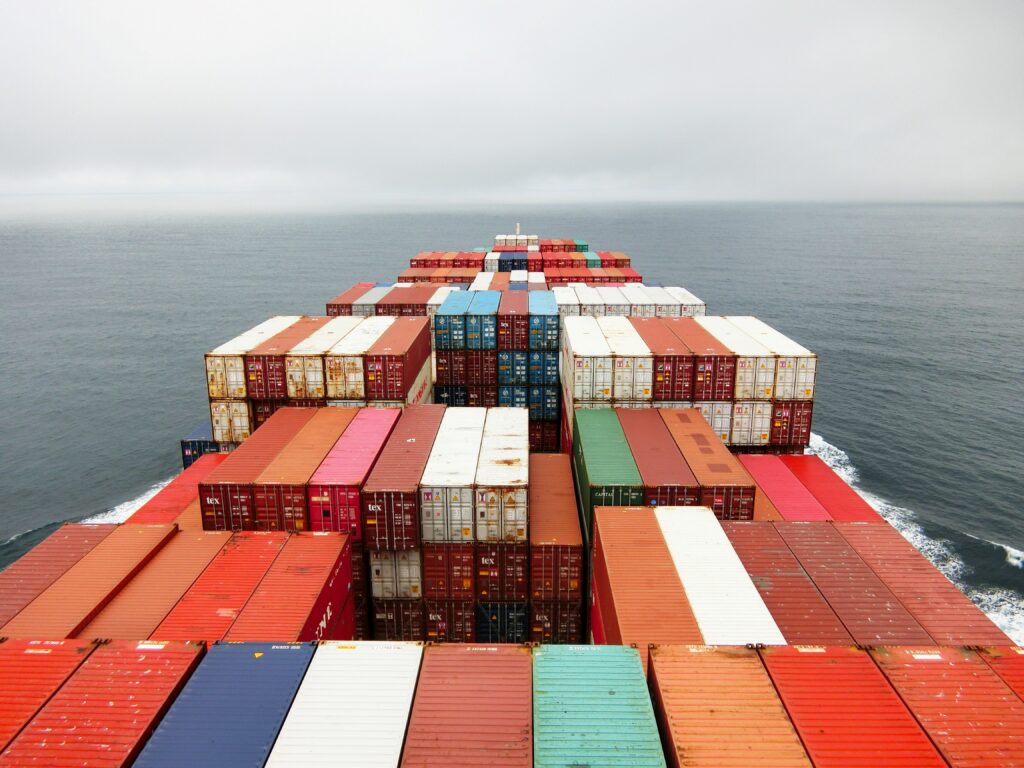 The Covid-19 pandemic placed a heavy burden on manufacturers and importers of consumer goods over the past 12 months. On the one hand, sales fell due to temporary store closures. On the other hand, companies suffered from high freight prices, overflowing warehouses, capacity bottlenecks in sea freight and delayed deliveries.
This is the conclusion reached by SCM experts from software company Setlog in an annual review of the Corona pandemic. The company backs up its results with numbers. For the balance sheet, the company evaluated the data from March 2020 to March 2021 of around 100 brands that use Setlog's SCM software OSCA.
Because of the Covid 19 pandemic, the analysed companies ordered about a quarter fewer goods during the studied timeframe – in some cases, it was even more than 30% less. For the current year, companies ordered another 9% less on average. According to Setlog, the volume of goods delivered fell by around one-fifth in the period analysed.
Companies also struggled with problems in the transport sector. Lead times increased by an average of 10 to 14 days, depending on the industry. Transportation time took almost seven days longer on average, and products were five days late arriving at the warehouse. The most delays were recorded at the end of summer and beginning of autumn 2020 – and then again during Chinese New Year in February 2021.
"Unfortunately, the hoped-for improvements in terms of sea freight capacities and available empty containers in Asia after Chinese New Year did not materialise," emphasizes Setlog board member Ralf Duester. Unfortunately, the situation has only improved slightly and there is no end in sight. In some Asian and European ports, containers are still in short supply.
In addition, the punctuality of the ships leaves more and more to be desired: "The value of 35% for schedule adherence is as miserable as it has ever been," reports Duester. Currently, delays across all shipping companies amount to about seven days. In order to transport goods from Asia to the North Sea ports without major delays, many shipping companies demand surcharges – such as the Equipment Imbalance Surcharge due to missing empty containers.
"The extent to which sea freight rates are burdening shippers in the pandemic is shown by individual examples that have come to our attention. Including surcharges, companies had to pay up to $10,000 for a 40-foot container at certain times on high-demand routes," says SCM expert Duester.
For some shippers, the accident of the "Ever Given" in the Suez Canal could also become a burden. The consequences here are also higher transport costs and delivery delays. Duester expects delays to continue well into May – until the round trips are back on track.
Transportation costs are also dropping slower than shippers hope. Users of the SCM software OSCA found it much easier to manage day-to-day business during the pandemic than companies trying to manage their supply chains with e-mails, mailed Excel lists or the telephone. OSCA users particularly benefited from the tool when it came to:
planning capacities,
changing production quantities and times,
shifting orders according to new priorities
early booking of transport units,
the optimal loading of transport units
and the good use of data and rapid transfer of information in home-office arrangements.
One company that has been using OSCA to manage its supply chain for years is Marc O'Polo: "At the beginning of the Corona crisis, we had to make new decisions every day and, for example, change the transport mode because ports were suddenly closed," reports Dr. Patric Spethmann, COO of the fashion brand from Bavaria.
"That's when it was very useful that we had OSCA as software and could thus react quickly and specifically to changes in the supply chain."
Julius Lo, Head of Procurement at Ospig from Bremen, Germany, reports a similar story. Changes in the transportation of goods from Asia, which were necessary due to capacity constraints, could be communicated in real time to all partners in the supply chain thanks to OSCA. "A few months ago, we moved air freight from China to rail. With a few clicks, all supply chain partners were informed."
Nils Buecker, Director Purchasing, Buying, Production at the Rabe Fashion Group in Hilter, emphasises: "Regardless of whether it's a strike, an accident, or a pandemic, anyone managing global supply chains must expect disruptions at any time. Those who can communicate with all parties in the chain via a central SCM software have a clear advantage over those companies that still manage changes via e-mail or the telephone."