Refrigerated Unit Maker Launches Asset Management System
17th May 2018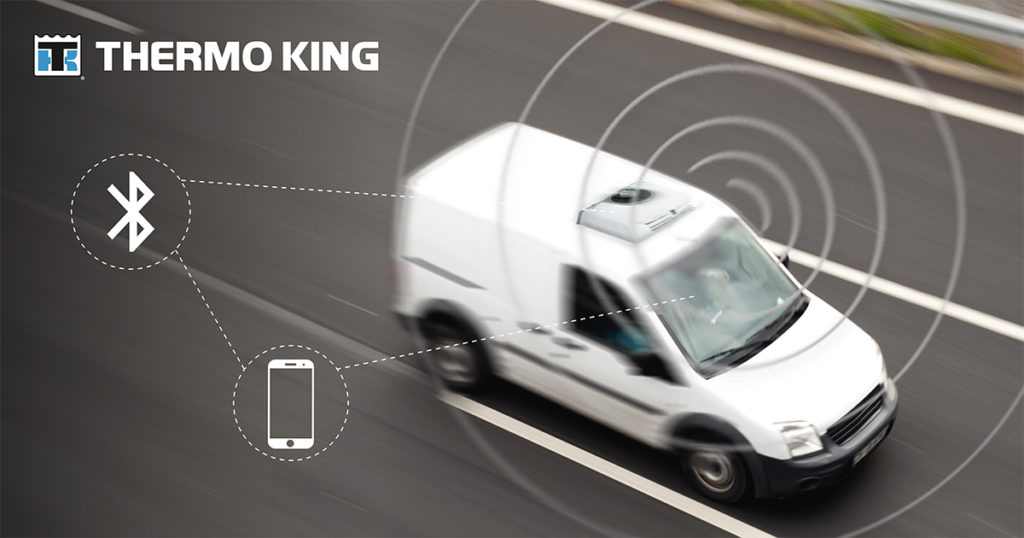 Refrigeration specialist Thermo King is now offering its direct drive, vehicle-powered truck and van refrigeration units connected through TracKing™, its hallmark asset management system.
All new and existing units can now be equipped with this intelligent telematics system, which, it says, puts customers in the driver's seat when it comes to remote access of their refrigerated fleets. TracKing allows easy monitoring and analyzing of refrigerated operations to ensure temperature control, compliance and maximum uptime — without taking assets off of the road.
"Our remote connectivity, mobile apps, and data gathering allows fleet managers to transform their operations and make their fleets more predictable and traceable," said Eneko Fernandez, product management leader at Thermo King. "Our customers value intelligent products and services and we are pleased to continue to offer them with the innovative solutions that will help them improve fleet optimization and increase profitability."
Part of the TracKing telematics system, the TK BlueBox communication device collects and stores unit data, which can be accessed through a free Thermo King Reefer mobile app on a smartphone or Bluetooth-enabled device.This allows fleet managers and drivers to remotely access vital unit data to ensure that the load is protected at all times and the unit is running at its most efficient. Drivers can monitor cargo temperatures and the reefer even when they are away from the vehicle during deliveries or on a break.