Rail Game Changer
21st October 2020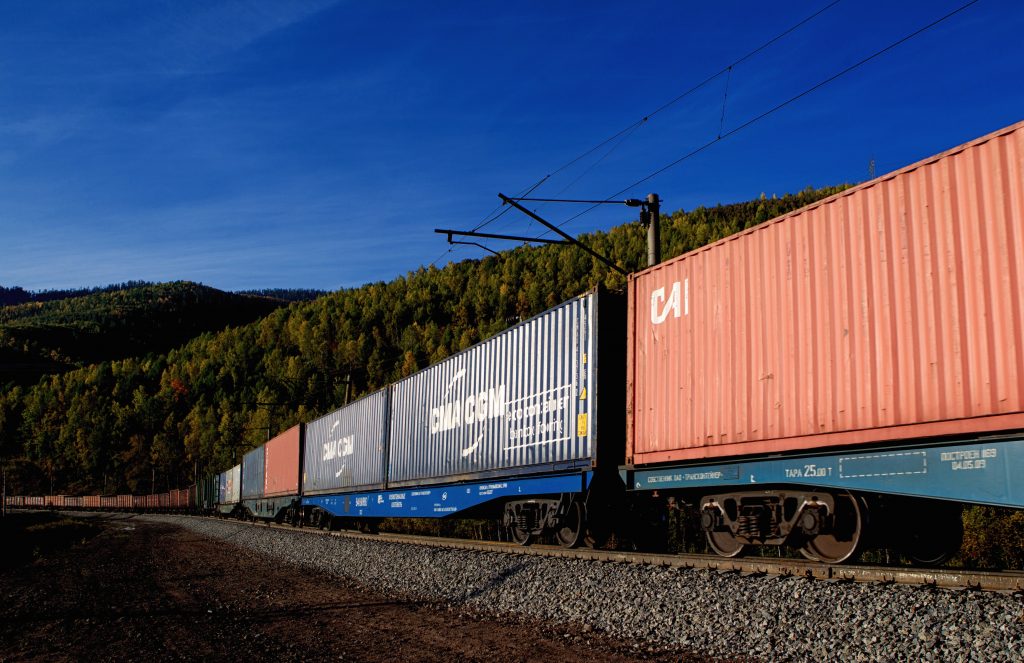 An innovative high-speed logistics service has hosted an event to showcase its first unit and the potentially game-changing capabilities of rail logistics in the UK.
Orion, a subsidiary of Rail Operations UK, has introduced a new logistics concept into the UK market: it is described as a green, fast and flexible solution, with rail freight generating about 76% less carbon emissions in comparison to road and therefore, it is claimed, a perfect solution for companies aiming to reduce their environmental impact. Orion will also help to get vehicles off the road and reduce congestion in city centres and on main highways, say supporters, because its new bi-mode 'flex' units are able to enter both passenger stations and freight sites. Orion is also
faster than traditional rail freight and road transport and can run at speeds of up to 100mph.
The quoted journey-time figures are certainly impressive. Glasgow to Daventry and London by road is a 12-hour trip. Orion will do it in five, it is promised. Or try Glasgow-London via Newcastle and Doncaster – the road journey will take you 14 hours, while Orion is scheduled to do it in six. Even Thames Gateway, on the edge of the capital, is a guaranteed hour's run, whereas traffic difficulties can extend the road journey to anything up to two hours.
For the customer, it is a digital process. The Orion platform suggests a suitable delivery plan. The customer browses to select a suitable service based on the urgency of the job. Space is then
booked on the Orion train and the customer receives confirmation and realtime tracking information. Read the whole article from our September issue here:
https://flickread.com/edition/html/index.php?pdf=5f3d1fcf3160d#16