More freight trains between Duisburg and Milan
1st September 2021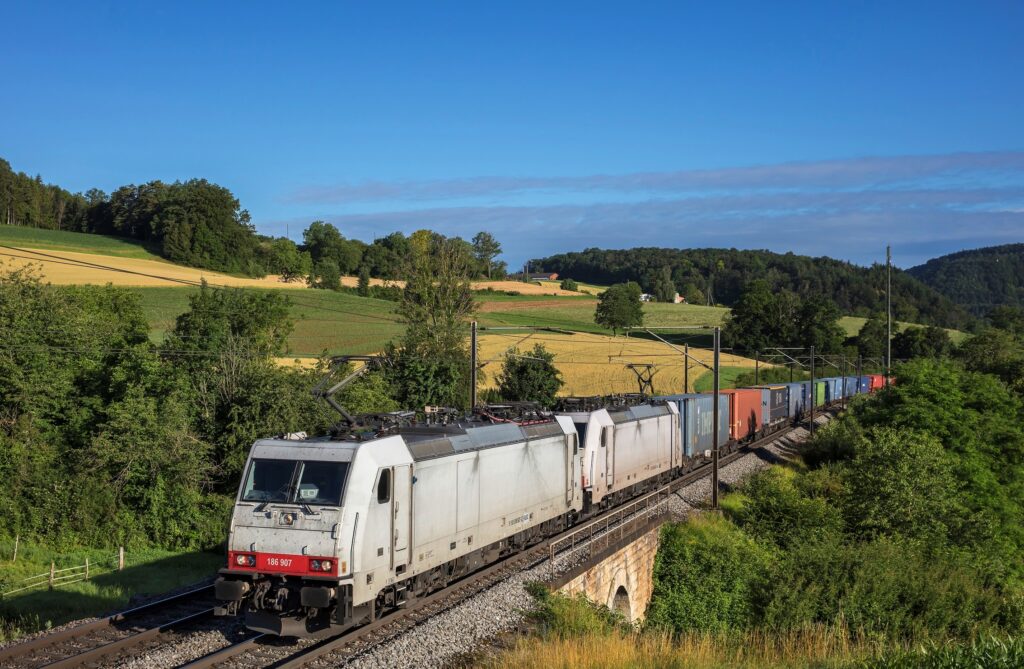 Rail logistics company TX Logistik is increasing the number of round trips on the Duisburg (DE) to Segrate (IT) connection from five to six per week as of 6th September 2021 due to an increased demand for the transport of semi-trailers.
Since the completion of the Gotthard axis expansion, modern trailers with a corner height of 4m (profile P400) can be transported by rail through Switzerland without any restrictions. This has given an additional boost to demand on this route. For this reason, TX Logistik is adding a Saturday departure to its schedule in each direction, in addition to the previous departures on Mondays to Fridays.
The trains operate between the DUSS terminal Duisburg-Ruhrort Hafen and the Terminal Intermodale Milano Segrate east of Milan. The route runs along the Rhine via Zurich, through the Gotthard Tunnel, via Chiasso to Segrate and back.
The connection is operated as an open train system. Up to 34 loading units fit on one train. In addition to semi-trailers, which account for more than half of the loading units, containers, swap bodies and tank and silo units are also transported. The route is mainly used to transport consumer goods.