First unaccompanied cross-Channel rail service launched
27th September 2021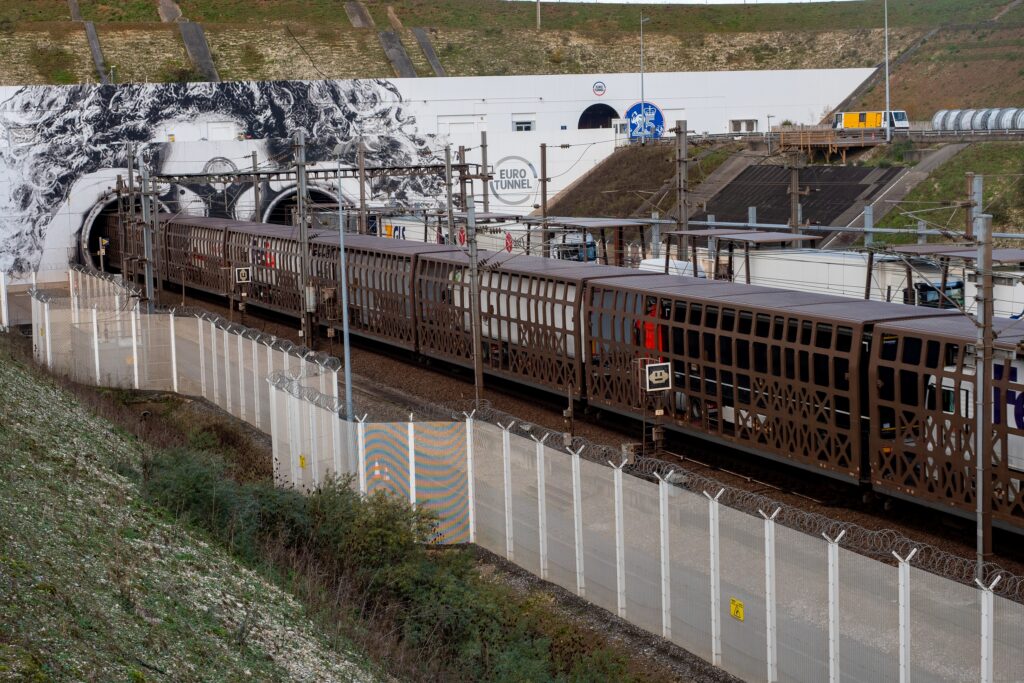 Eurotunnel and CargoBeamer have signed a partnership which will see the launch of a new, 100% unaccompanied rail freight transport service across the Short Straits, from Calais to Ashford.
The extension of the rolling motorway from Perpignan to Ashford is a logical step in developing a future international intermodal network between the Channel and the Mediterranean. A second route from Domodossola, in the Alps region, to Calais will also be extended to Ashford after its launch in early October.
Both new railway services will prevent 8,000 tonnes of CO2 emissions , responding to the move to decarbonising freight transport and promoting modal shift. The launch of an unaccompanied freight service makes it possible to partially resolve the shortage of truck drivers in the UK and Europe as well as relieving traffic congestion on motorways.
This new service builds on the complementary expertise of both companies. Getlink SE, the parent company of Eurotunnel, brings not only the speed, flexibility, and reliability inherent in Eurotunnel Shuttle services, but also its expertise in frictionless border crossings and carriage maintenance at CargoBeamer Terminal in Calais through Europorte. CargoBeamer offers its customers the benefit of its commercial and logistical expertise through its rolling motorways from Perpignan and Domodossola.
Christian Dufermont, Freight Commercial Director of Eurotunnel, stated: "The signature of this partnership confirms our freight commercial strategy and is concrete proof of our customers' increased interest in an unaccompanied cross-Channel service that helps decarbonise their logistic chains and improves flexibility."
Nicolas Albrecht, Chief Business Development Officer of CargoBeamer, added: "We value the cooperation between Eurotunnel and CargoBeamer as another crucial step in developing new relations around our recently opened terminal in Calais. Connecting Europe and the UK by environmentally friendly rail is highly important to achieve our mission of reducing the carbon footprint of the logistics industry."