CEVA ready to serve Eastern European market
4th May 2021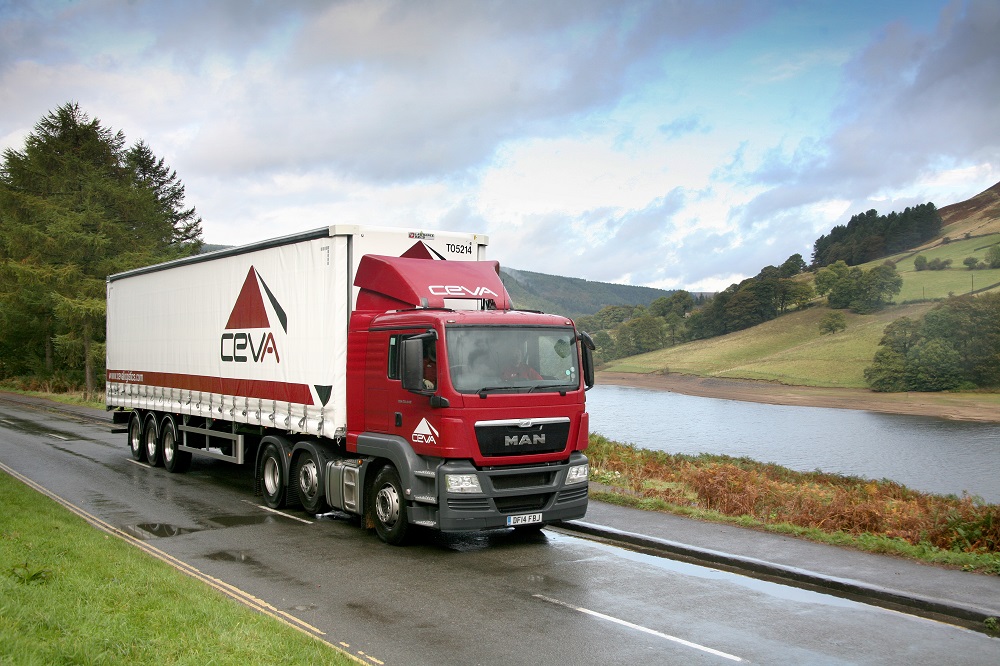 CEVA Logistics is ready to serve the rapidly growing logistics and fulfilment services market in Eastern Europe. This market reveals an unflagging demand for warehousing space, a booming e-commerce market and developing economy require increasingly advanced logistics services.
With strong know-how, a wide range of services, innovations, and an extensive transport and warehousing network, CEVA is fully committed to support the growth of the EE region and meet the demanding market requirements.
Eastern Europe, despite the pandemic, confirms its enormous growth potential and its key role on the logistics map of Europe. The EE region saw the highest growth in demand for logistics space in Europe, in markets like Czech Republic, Hungary, Poland, Romania or Slovakia.
The drivers are logistics operators and the e-commerce industry, as well as manufacturing and distribution companies, all of them using Eastern European based operations, to supply local markets as well as Western Europe via cross-border solution. For example, in Poland, at the end of December 2020, the total supply of modern warehouse space stood at around 20 million sq m, with more than 5 million sq m under lease and more than 2 million sq m under construction, about 6% more than in the same period of 2019.
According to the Global eCommerce 2020 Report, the CEE region recorded about 21.5% growth in eCommerce channel sales, which is the highest rate in the world. Further development of the warehousing market in Eastern Europe will be fostered by the nearshoring trend, i.e. relocation of production and logistics functions from Asia to Western European countries.
As a provider of integrated logistics solutions, including air freight, sea freight, road freight, contract logistics services, customs, IP&ES (Project Cargo) CEVA Logistics is able to meet the highest demands of customers. Particularly when it comes to fulfilment services, which include packaging and repackaging, returns management, value-added services (picking, palletising, labelling, etc.), quality control, and post-warranty services.
All this is based on innovative solutions and systems such as CEVA Matrix WMS, solution design tools, automation and robotisation (RPA).
CEVA, being part of the CMA CGM Group, also has access to a broad base in sea and air freight which fosters creative cross-selling initiatives, like the shortsea LCL solution between EE and the UK based on Containerships LNG-powered vessels, or CEVA EE's contribution to the newly formed specialised division of CMA CGM Air Cargo, with its own four Airbus A330-200F cargo aircraft.
In the Eastern Europe region, CEVA's strength is based on an extensive network of branches in Poland, Romania, Czech Republic, Slovakia, Hungary, Latvia and Russia. In total, CEVA Logistics runs operations in more than 40 sites (warehouses or stations) with almost 600,000 sq m of dedicated and multi-user space in the region, employing more than 2,200 people. It works with companies from industrial, automotive, pharmaceutical, technology and e-commerce sectors.
This year CEVA also launched a new sea freight service for less-than-truckload (LTL) cargo between China and Europe, from three major ports in Hong Kong, Shanghai and Ningbo. CEVA's strong position brought a new win, the contract signed in March of this year with the Polish Ministry of Defence for the handling of air deliveries of general cargo from the USA. The contract is to be executed as part of a consortium of three companies, with CEVA as its leader and main contractor.
Guillaume Sauzedde, CEVA Logistics' Managing Director Eastern Europe, said: "Eastern Europe is a strategically important market, due to its huge economic potential and the unique position on the European logistics services market. We have ambitious growth plans in this region, including the development of a direct presence into new countries in the years to come.
"Thanks to the resources of the CMA CGM Group, of which we are a part, our extensive logistics network, the know-how and experience of our local teams, combined with innovation and a comprehensive offer of integrated logistics services, we can respond flexibly to the needs of the market and customers from different industries."