CargoBeamer raises capital and appoints new CEO
8th February 2022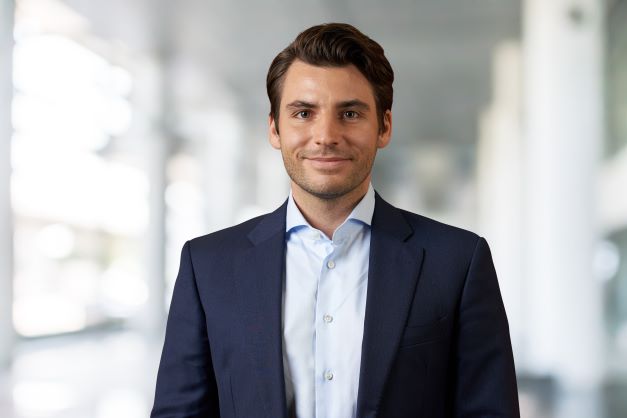 The Supervisory Board of CargoBeamer, a European pioneer in decarbonising freight traffic, has appointed Nicolas Albrecht (33) as the Company's new CEO. Albrecht joined the Executive Board in January 2020 as Chief Business Development Officer. Dr. Hans-Jürgen Weidemann (59), co-founder and former CEO, continues to oversee the Company's patented technology development as Chief Technology Officer (CTO). Dr. Markus Fischer (47), Executive Board member since June 2016, continues as CFO.
CargoBeamer is introducing zero carbon freight transport in Europe on a major scale. It has developed a proprietary system that allows all types of semi-trailers to be transported by train in a fully automated, fast, and cost-effective manner. Transport by rail is 100% electric and reduces CO2 emissions by 80% compared to road transport by diesel trucks. At the same time, it helps reducing traffic congestion on roads and highways. The technically proven CargoBeamer System is gaining significant traction in the marketplace and will be introduced to all important transport corridors in Europe over the next five years.
Robert A. Osterrieth, Chairman of the company's Supervisory Board: "The appointment of Nicolas Albrecht as CEO is a generational change in the leadership of CargoBeamer. Hans-Jürgen Weidemann developed the leading technology to shift freight transport from road to rail and successfully introduced it to the market with our Kaldenkirchen – Domodossola route and the opening of the first CargoBeamer-terminal in Calais. The responsibility of Nicolas Albrecht will be to rapidly scale the proven business model into an international high-capacity transport network covering the important North-South and East-West transport corridors in Europe."
Dr. Hans-Jürgen Weidemann, Co-founder and CTO of CargoBeamer: "My vision was and is to introduce a technology for automated, fast, environmentally friendly and cost-efficient rail transport of all types of semi-trailers. We have realised this vision from paper sketches to market maturity with the unique CargoBeamer system – and reduce CO2 emissions of tens of thousands of annual transports by about 80% compared to road transport."
New CEO Nicolas Albrecht says: "CargoBeamer has the potential to make a massive difference in saving CO2 emissions by scaling its proprietary system and becoming the European market leader in road-rail combined transport. We benefit from the megatrends of climate change, road congestion and increasing freight volumes. CargoBeamer aims to generate annual revenues of up to €5bn in about 10 years, an aggressive and at the same time realistic objective."
€33.5m Financing Round
To accelerate its growth, CargoBeamer plans significant capital expenditures in rolling stock and terminals. It raised €33.5m in its latest financing round at a post-money valuation of €245m. New investors included mostly private investors and family offices from Switzerland and the US that were attracted by the company's long-term growth potential and environmental benefits. Already in 2021, Duisport invested in the company and became a strategic partner.
Dr. Markus Fischer said: "We are grateful to our existing and new investors for their support. The new capital will help us execute our ambitious growth plan. The confidence placed in CargoBeamer by new international investors is encouraging and motivating."
Matthias Ederer, private investor from New York: "CargoBeamer ticks many boxes of a very promising company: massive growth potential, proprietary and proven technology, a wide competitive moat and tail winds from two important megatrends, climate change and road congestion. Making an impact towards a better environment also attracted me."
European Network
The new capital will be used to double the Company's rolling stock to almost 600 CargoBeamer Railcars and develop new CargoBeamer Terminals. In the next ten years, CargoBeamer wants to build a dense network of more than 50 routes connecting over 30 terminals along the main transportation corridors in its core European market.
The first terminal in Calais was opened in July 2021. Construction of the next two CargoBeamer Terminals in Domodossola (Northern Italy) and Kaldenkirchen (German-Dutch border) is expected to start this year. These new terminals will enable CargoBeamer to operate its important routes between France, Germany, and Italy entirely with its own proprietary CargoBeamer transshipment system to load and unload semi-trailers on and off trains in a fully automated, fast, and cost-effective way.
Additional investments will be made to add new features to CargoBeamer eLogistics, a cloud-based software application that allows CargoBeamer to manage its entire transport chain, including customer information, booking, dispatch, track & trace, reporting, administration, and accounting all in one entirely digital process.