Asia-Pacific SC Consultancy Expands to Europe
22nd March 2023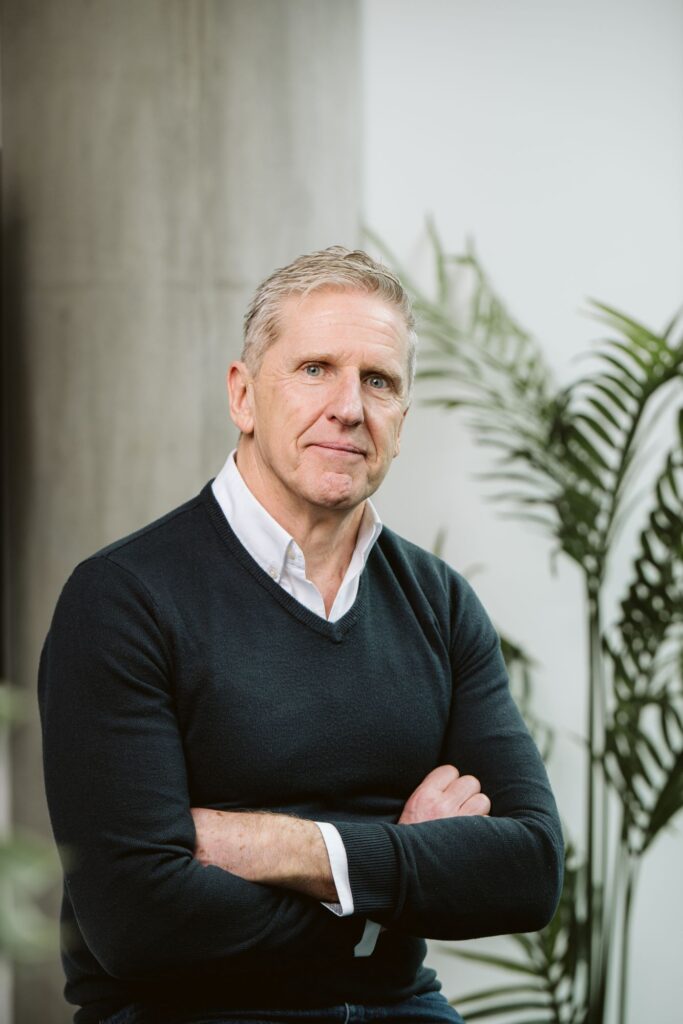 A leading end-to-end supply chain consultancy, TMX Global, is expanding into the EMEA market with a central London location and the strategic hire of Gerry Power, UK Head of Country.
Surging demands, supply shortages and inflationary pressures are putting increasing strain on supply chains throughout the EMEA region, driving an increasing need for businesses to be more resilient, agile and adaptable to fuel future growth. As the EMEA region continues to navigate its way through several years of disruption and upheaval, TMX's specialist knowledge in designing supply chains of the future will help prepare organisations across the region to stay ahead of the disruption and gain a competitive advantage.
Founded in 2010, TMX Global is a specialist supply chain consultancy with offices in Australia, Singapore, Vietnam, New Zealand, Thailand, and Malaysia. The new London office is located at One Kingdom Street, Paddington – where TMX joins tech giants Microsoft and Accor.
In 2021, TMX Global (formerly TM Insight) acquired Xact Solutions in a move that saw the consultancy double the size of its team and secure its position as the largest independent supply chain and business transformation firm in the Asia Pacific region.
The organisation's clients include Coca-Cola Japan Bottlers Inc, UNIQLO, Australia Post, BMW, Asahi, and Australian supermarket giant Coles. As it kicks off its EMEA expansion, TMX Global is working with one of the UK's most trusted brands and largest specialist clothing, beauty, home and food retailers.
To lead the expansion, TMX Global has appointed industry heavyweight Gerry Power as UK Head of Country. Gerry has more than 30 years' experience in the supply chain sector, with 22 of those spent leading TNT operations in India and Malaysia. He has also held senior leadership roles delivering strategic growth in the aviation, 4PL, and e-commerce space across both UK and Asian markets.
Power said: "I'm delighted to join TMX and head up the organisation's expansion into the Europe and the UK. Events of the past three years have posed threats to supply chains in the EMEA region like we've never seen before. From Brexit to the pandemic, to the current challenges of the conflict in Ukraine – supply chains have been thrown into the spotlight and we're seeing more organisations explore how they can ensure their operations are more robust, agile and flexible. I'm excited to replicate TMX's commitment to designing and delivering bespoke and tailored end-to-end supply chain strategies that help provide clients with a competitive edge in the UK.
"Our base in central London provides us with a great location to service our clients across the UK as well as throughout Europe and I see enormous scope for growth in this region. Now that we're on the ground, we're assembling a best-in-class team to help future proof supply chains for our clients locally."
Travis Erridge, Co-Founder and CEO at TMX Global, said: "In the past few years, there's been an increasing demand for strategic supply chain expertise around the world and as a result we've always had our sights on global expansion. This entry into the EMEA market is a significant milestone for us, as we invest in full delivery teams and an office in central London. We're also delighted to secure the appointment of Gerry Power to lead our expansion and consider this an exciting time to be part of TMX Global's growth. We look forward to announcing more strategic hires as we strengthen our team on the ground throughout the region."
Milan Andjelkovic, Co-Founder and COO at TMX Global, added: "The UK is an important market for the supply chain industry, and we see strong alignments in the TMX approach and the business needs of organisations in this region. As a result of ongoing economic and political disruption worldwide, the pace of change is only accelerating in supply chains throughout the UK. Our team of industry leaders are committed to innovation, and we're excited by this unique opportunity to establish ourselves in the centre of London and share our experience and expertise with the EMEA market."