Time is ticking once the catch is collected
11th November 2015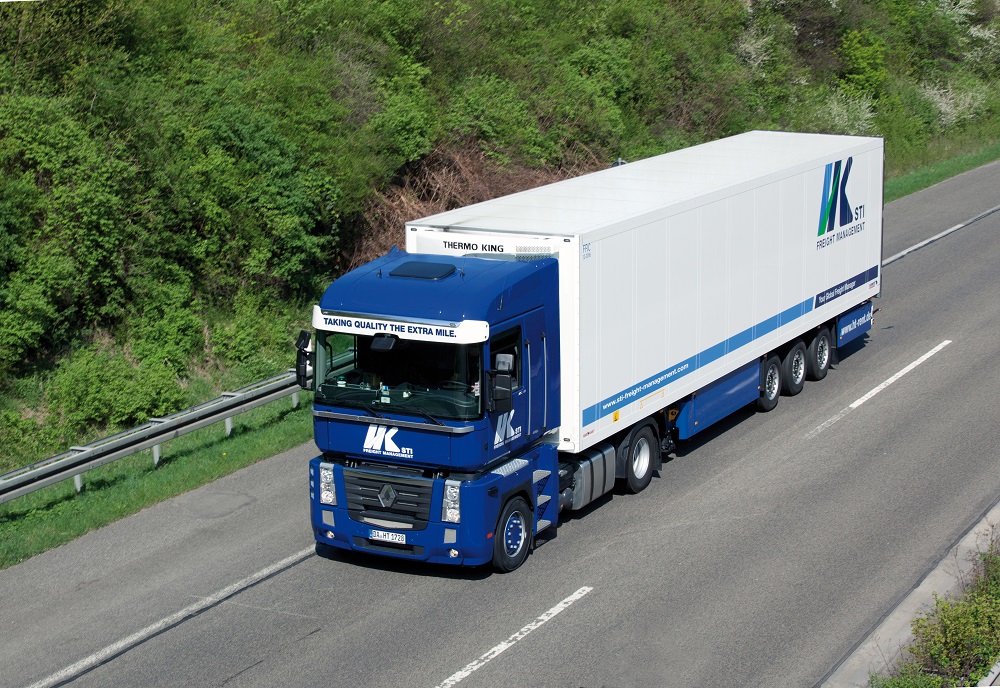 STI Freight Management is expanding its food logistics
business and is bringing fresh fish from the north Atlantic to destinations in Europe and
overseas. Five times a week STI trucks transport fresh salmon from the aquaculture
farms on the coast of Scotland's Shetland Islands for their customer Ocean Quality, a
subsidiary of the Norwegian fish group Grieg Seafoods. "Transporting fish is a great
challenge in food logistics. Here, speed, flexibility and security are absolute
prerequisites," says Pierre Henry, Managing Director of S.T.I. (UK) Ltd. "We guarantee
optimal handling in the logistics process – from net to refrigerator."


Ready for sale in 24 hours

The salmon is prepared whilst still on the Shetland Islands and taken by refrigerated
transport on the ferry to the Scottish mainland and from there to a HUB near Glasgow.
"The clock starts ticking once the fish are caught. Preparation, loading and
transportation are coordinated perfectly. The salmon is ready for sale within 24 hours
and available for transport to Europe and overseas," explains Martin Clift, General
Manager of STI UK's Branch Office in Scotland. STI's schedulers organise smooth
transportation in close co-operation with service providers on the Shetland Islands. It is
vital that, within a tight timeframe, sea, road and air transport are co-ordinated perfectly.
Because within just four days, the salmon must be delivered in, for example, New York.
The ferry crossing from the Shetland Islands to the Scottish mainland alone takes
around twelve hours. Any delays – for example due to bad weather – call for a lot of
flexibility in order to guarantee the required freshness of the salmon.

Transport routes change quickly

More challenges for the logistics service provider: Ocean Quality's dealers can only
organise the sale of the goods after the salmon has been prepared. As the fish is
delivered to different target markets depending on weight and size, transport routes can
sometimes change very quickly. STI's partitioned trailers take the sensitive freight at an
average temperature of around 2°C from Glasgow to Italy, Poland, Denmark, France,
the Netherlands and Switzerland. And from London's Heathrow airport the salmon is
flown to the USA, China and the Middle East. Fish is on the menu worldwide: 164.3
million tonnes of fish and seafood were caught or reared globally in 2014.