The Smallest Display Pallet in the World and a Smart Transport Solution for Big Bags
17th August 2015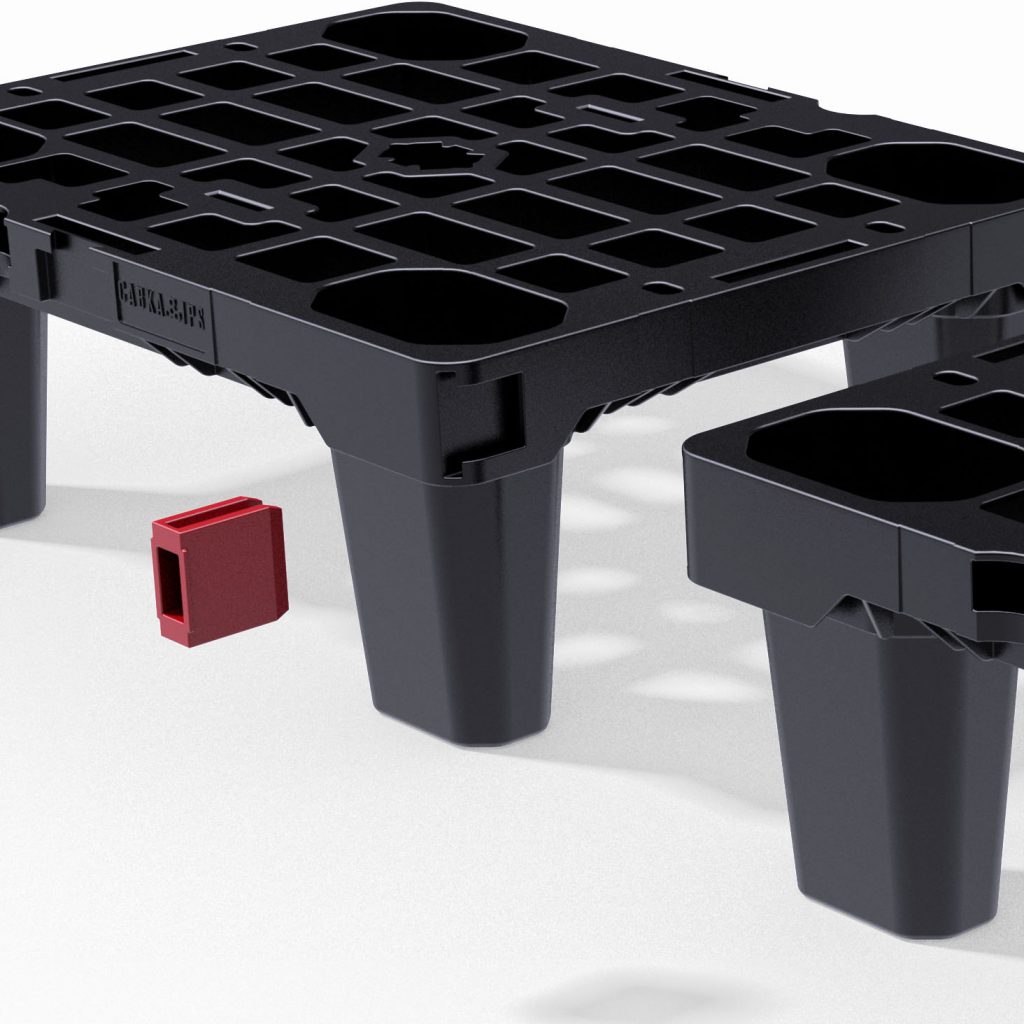 From September 29 through October 1, 2015, Cabka-IPS will be presenting selected highlights and product innovations at FachPack, the European trade fair for packaging, technology, processing and logistics. Cabka-IPS offers its clients boxes, pallet boxes and one of the most comprehensive and innovative plastic pallet portfolios in the world.
Cabka-IPS will be presenting its Nest M1 for the first time. M stands for "mini," for at a size of 400 x 300 millimeters, i.e. half the size of one modular unit, it is the smallest pallet in the company's portfolio. It was designed for display positioning at the point of sale and, thanks to its size, is especially suited for small sales floors and product displays with an average speed of sale. In order to guarantee stability, the displays can be affixed to the pallet using special locking points. An innovative plug-in system (patent pending) will make it possible to combine the pallets into larger units. Thanks to its conical feet, the pallet is nestable, which saves space during storage or transport.
The second product innovation from Cabka-IPS will be unveiled for the first time at the trade fair. It involves a safe transport solution for transporting and storing flexible intermediate bulk containers, also called big bags. The product was custom-designed for block stacking. Altogether, two layers can be stacked one on top of the other with a maximum carrying weight of 2500 kilograms in storage and 1500 kilograms during transport. At the same time, it is free of splintering and sharp edges and protects the bags stacked in this manner against abrasion and damage. The main elements are the four-sided fork shafts, which enable easy and safe stacking using a forklift. A tunnel design protects the bags from contact with the fork arms, which in turn can be retracted smoothly. Therefore, damage to the big bags caused by fork arms – and thus long downtimes and increasing costs – is a thing of the past. An additional benefit: The product is nestable when empty. It requires very little storage space when not in use or when transporting empty by truck or in freight containers. Therefore, it saves not only space, but also reduces CO2 emissions.