Swissport Opens Pharma Centre at Brussels Airport
24th October 2019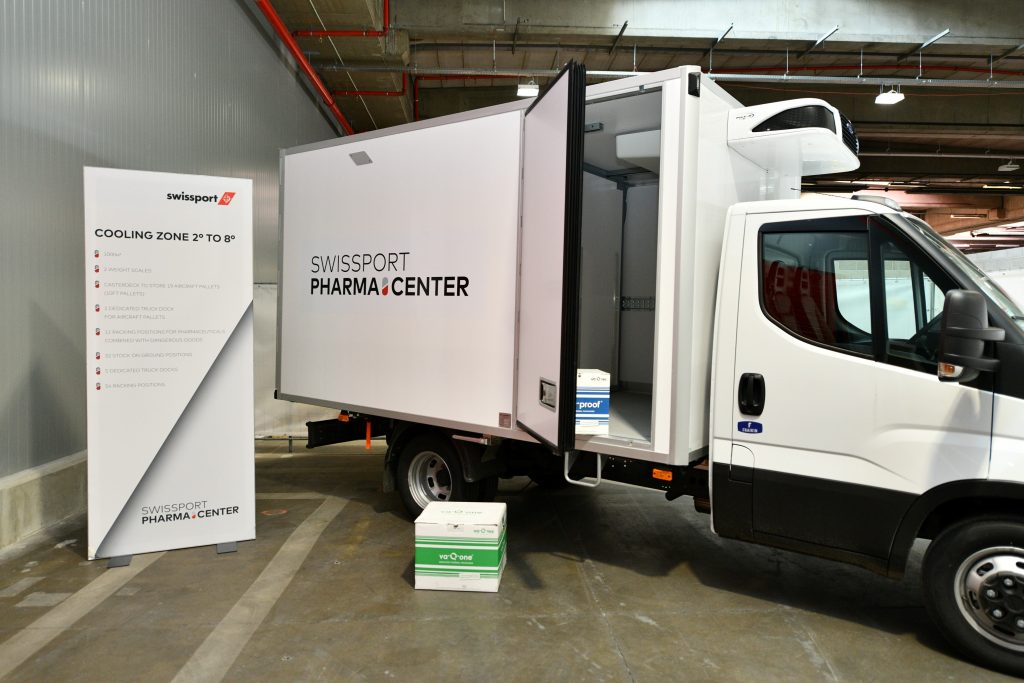 Swissport International has opened its state-of-the-art Pharma Centre for temperature-sensitive cargo shipments at Brussels Airport. The new facility offers 3,620 sqm of temperature-controlled warehouse space, providing clients with an end-to-end cool chain. Once completed the cargo complex will boast some 25,000 sqm of warehouse space.
"We can now provide a seamless, high-quality service from the trucks to the aircraft cargo hold," says Luzius Wirth, Executive Vice President Europe, Middle East & Africa of Swissport International. "We are excited to contribute to a thriving Belgian Pharma Valley."
It features two areas for the handling of pharmaceutical products. 2,620 sqm are available for shipments which require a temperature range of +15°C to +25°C. This is three times the surface formerly available in this range. Another 1,000 sqm of space are available in the +2° to +8°C range. The facility is equipped with eight dedicated truck docks, allowing for a fully temperature-controlled transfer of containers and pallets to the warehouse, regardless of the outside temperature. The facility's new, automated material handling system with its 432 rack and ground positions, caster decks and associated forklifts and pallet movers, which are exclusively operated in the high-sensitive pharma area, ensure an efficient and safe handling. Swissport can now offer clients an end-to-end cool chain from the delivery to the warehouse until cargo is loaded into the aircraft.
Belgian Deputy PM Alexander De Croo said: "Belgium is the second largest pharma exporter in Europe and no airport in the world has a better quality track record in temperature-sensitive transport of pharmaceutical products than Brussels Airport. I am convinced that the new Swissport Pharma Center will further boost these important Belgian assets."
Swissport has signed a 20-year lease contract for the new facilities and is investing roughly 11 million Euros in interior fittings, namely an automated material handling system and special cooling installations. Complete with new forklifts, cargo scales, cleaning equipment and break rooms, the Brussels facility will be state-of-the-art in all aspects.