Spot-Buy Platform Cargobase Now Supports Rail Freight
30th October 2018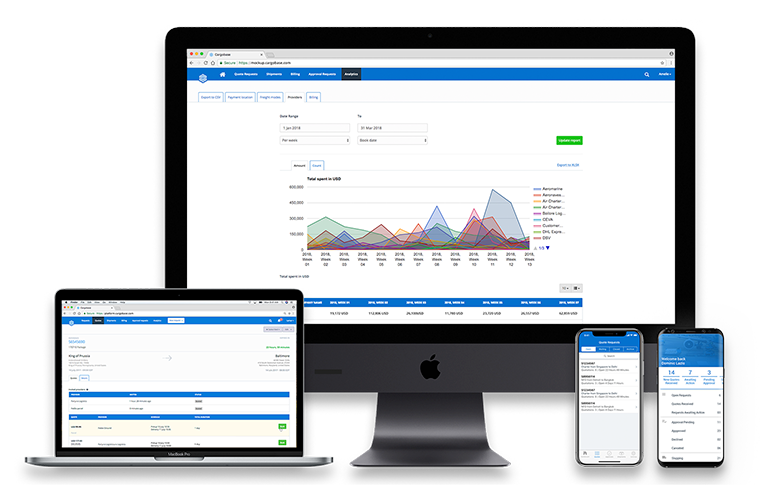 Cargobase, an independent platform aiming to bridge the tech gap between shippers and providers, has said that its enterprise spot-buy platform now supports rail freight. It claims that this addition makes Cargobase the world's first spot-buy platform that supports all freight modes, which includes air, ocean, road, rail, parcel and sub-freight modes such as charters, on-board-couriers and next-flight-out.
Enterprise shippers can now request, book and compare different freight modes for a single request in a unified format, across all freight modes.
"If you had told me five years ago that we would make the platform compatible for rail, I would have laughed, as we were solely focussed on fast-moving and premium freight," said Wiebe Helder, CEO. "However, over the years, in striving to constantly refine our platform and solution, we have learnt that paying attention to customers' needs is a key to success. Over the last 24 months, we have successfully added ocean freight and integrated with parcel providers, to respond to customers who want a single platform solution for all of their spot-buy freight. Today, we have completely delivered on a popular request."
Apart from being able to request, compare and book across all freight modes, Cargobase has also improved the platform's user experience, guiding shippers to request for the right freight modes based on the specifications such as transit-time, origin, destination and shipment size. This feature is well received by freight forwarders such as DHL, DB Schenker, CEVA and Kuehne+Nagel, as it brings about a positive impact on the performance of the freight forwarders. Providers now get requests that have been vetted by the platform; that efficiently matches capabilities to business requests, saving all stakeholders significant time.