Revenues Down at IAG Cargo as Sector Feels Chill
28th February 2020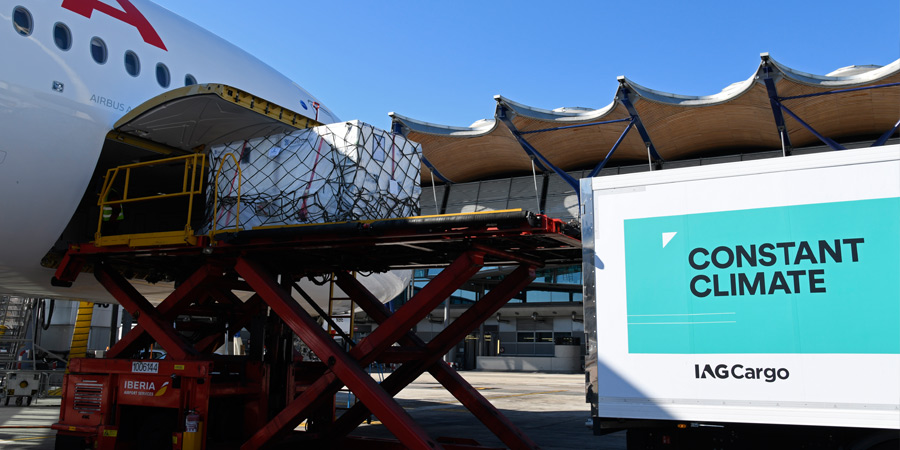 IAG Cargo has today announced its 2019 full year results, reporting commercial revenues of €1,117m over the period from January 1 to December 31, 2019, a decrease of 7.2 per cent on 2018 at constant currency.
Overall yield for the year was down 4.9 per cent at constant currency. Sold tonnes were down 2.8 per cent and CTK volumes were down 2.4 per cent whilst capacity grew by 1.0 per cent.
Lynne Embleton, CEO at IAG Cargo, commented: "As IATA has noted, it has been a tough year for the air cargo industry. The decline in our reported revenues for 2019 reflects these challenging macroeconomic and market conditions, whilst the strength of our network and products has shielded us from the worst of the drop in demand.
"Amidst the overall downturn, there are some notable positives. In particular, we have seen strong export growth out of Africa over the course of the year and, more recently, a boost to perishable volumes from Latin America. Our state-of-the-art Constant Climate product, for the transportation of temperature-sensitive pharmaceutical products, has also remained resilient with strong demand, again, from Latin America in particular.
"At the start of 2019, we announced the opening of a pharmaceutical centre at our Madrid hub, dedicated to our Constant Climate product. Since opening this Good Distribution Practice (GDP) certified facility, Constant Climate revenue out of Spain has grown by over 20% vly, giving strong return on our multi-million-euro investment and demonstrating the continued importance of the product.
"Our quest to use innovation to improve how air cargo works has continued apace. In December, we saw the successful trial of autonomous drone technology within our Madrid warehouse. We are now confident that the technology will help to improve the efficiency and reliability of our operations. As part of this year's Hangar 51, our group wide innovation programme, we have been working alongside a start-up that uses machine learning technology to optimise data extraction processes.
"These exciting developments are part of IAG Cargo's continuous programme of investment to ensure we are delivering the best possible service for our customers. As we head in to 2020, we are confident that our strategy of focusing on customer service, technology and the strength of our products will continue to deliver for customers worldwide."