Qatar Airways Cargo Boosts Scandinavia Freight Capacity
11th May 2020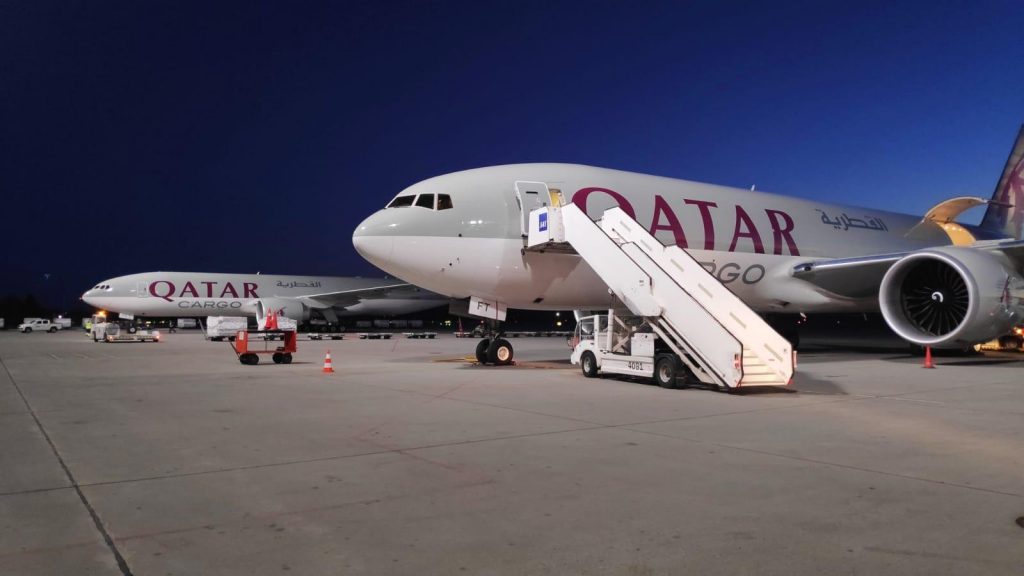 Qatar Airways Cargo has introduced additional flights to and from Scandinavian cities Copenhagen, Oslo and Stockholm, offering freight capacity for local exports amidst the coronavirus pandemic.
Five additional Airbus A350 freight only passenger aircraft have been introduced each week to the carrier's existing thrice-weekly belly-hold passenger flights in Copenhagen, Denmark, bringing the total weekly cargo capacity to more than 500 tonnes each way. With approximately 140 cubic metres volumetric weight on every A350 flight, the cargo carrier is helping exporters in Denmark to ship their cargo to Kuala Lumpur, Sydney, Seoul, Johannesburg and other destinations on its global network. Temperature sensitive cargo such as insulin and perishables as well as mail and
general cargo are the main exports on these flights.
Guillaume Halleux, Chief Officer Cargo said, "Solidarity and support are paramount during such times and we are proud to support the Scandinavian countries with additional cargo capacity to meet the high demand for exports. The entire team at Qatar Airways Cargo is working hard in ensuring continuity of global trade. Although this global crisis may seem insurmountable, we must never forget we are all in this together and we will emerge stronger."
In Oslo, Norway, the airline has introduced two additional frequencies of Boeing 777 and Airbus
A330 freighters to its existing six weekly freighter flights and three freight only passenger flights.
The airline also operated one Boeing 777 freighter from Stockholm, Sweden last week, with 103 tonnes of freight consisting of automotive cargo, general cargo and pharmaceuticals destined to China, Australia, Japan and other countries within the Qatar Airways network. On a regular basis, Qatar Airways Cargo will add more freighters to and from Sweden, that will help support Scandinavia's businesses to cater to the high export demand from other countries.