Port Operator Shortlisted For European Business Awards
14th January 2016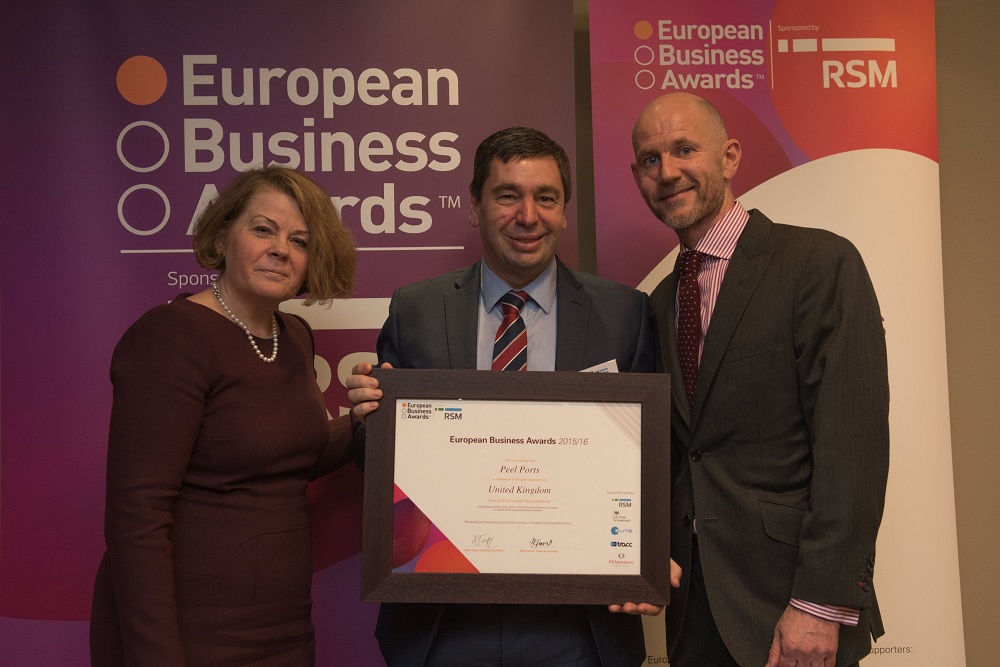 Peel Ports has been recognised by the European Business Awards, with the company shortlisted as a National Public Champion for 2016. The company will now go forward to a public vote, with the chance to be recognised as one of Europe's leading businesses when voting closes on 26 February.
Mark Whitworth, chief executive, Peel Ports, welcomed the nomination, saying: "This is further recognition of our ambition to create a new ocean gateway for trade in the UK. Our investment in major projects such as Liverpool2 and the Port Salford distribution centre is part of our long-term strategy to help transform the UK logistics sector by providing the infrastructure, technology and service quality that will meet the future needs of global shippers.


"In doing so, we will make a significant contribution to the Northern Powerhouse vision by creating further opportunities for trade, supply chain services and employment. However, it's essential to acknowledge that our achievements are only possible thanks to the efforts of our staff and business partners, and we hope for them that Peel Ports is well supported in the public vote."
The European Business Awards were created to recognise and promote business success and support the development of a stronger business community throughout Europe.
Adrian Tripp, CEO of the European Business Awards said: "Last year the public vote generated over 170,000 votes from across the world. It is a very important part of the awards as it gives these entrepreneurial companies another way of showcasing their achievements."

He continued: "So we ask everyone wanting to support their country or business in general to take some time, watch the videos, and cast their vote."
The overall winner from each category will then be announced at the same time as the European Public Champion at the Gala Event in June. Peel Ports' story can be viewed at www.businessawardseurope.com, where you can also cast your vote.