Picking storage for an omnichannel world
18th December 2015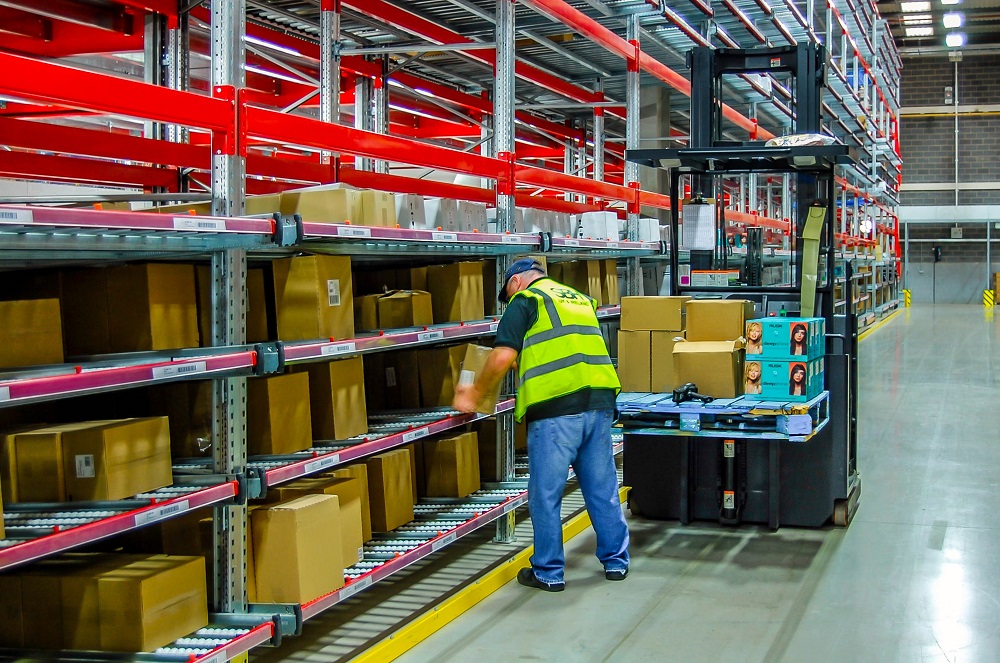 Omnichannel retail is imposing a radical shift in logistics practices. When you drill right down to the core of the challenges created by these changes, storage systems play a key role of an intralogistics strategy required for successful omnichannel fulfilment.
Customers' expectations of the omnichannel retailer are sky high: they want the same range of stock and availability through whichever channel suits them best. While the rapid growth of the online shopping channel created a surge in demand for home delivery, the customer appetite for online has branched out into the increasingly popular click and collect service, where items order online are delivered to stores for pick up by the customer.
It's not just where products are delivered but also when. Next day has long been surpassed as a way of impressing customers. Same day – and possibly hourly – delivery is the new benchmark for successful retail.
This level of anywhere, anyhow fulfillment requires storage and order picking systems that can facilitate rapid and accurate deliveries for store replenishment, click and collect and the direct to home channel.
A single pool of stock within an omnichannel fulfilment facility will generally serve all channels, managed by sophisticated warehouse systems. The physical storage complexities in combining the differing needs of the multiple channels in terms of speeds and order quantities can lead to a great deal of specialty around picking operations. A facility will need to accommodate picking pallet and case loads as well as large numbers of single items– some of which may go direct to a customer front doors, others may go to the store for click and collect – along with replenishment stock.
For online orders, hit rates at pick slots are much slower and the average web order is a single item, though this of course varies depending on the retailer, so there it involevs a lot of travel around a warehouse – at a not insignificant cost.
There's also complexity associated with mixed products going to the same consumer – as an online retailer's SKU range diversifies then a wider range of locations will be required.
Peaks have always been a challenge in logistics. Omnichannel retail also now has to contend with social media driven retail 'events', which have created some pretty scary looking spikes – none sharper than Black Friday. This is now a fact of logistics omnichannel retail life but it is not the only spike. There's Manic / Cyber Monday leading up to Christmas, then there are industry or even company specific peaks such as Amazon Prime day. This new reality in retail requires flexible, high density storage systems that facilitate quick order picking are required. If your storage and order picking system can handle these peaks – it can handle these you can handle anything.
It is clear why companies are seeking flexible picking systems that can be scaled up or down to accommodate large variances in volumes, SKU range and SKU profile – not only for fulfilment of online orders but, in many cases, handling the returns also – which has a counter cyclical peak to fulfilment.
This will require a mix of systems for different pick rates – for example, adjustable shelving for slower moving items and carton flow racks, which offer a greater density of pick locations within a short distance. Boltless versions of these systems are poplar because they can be quickly and easily configured or reconfigured to handle the large peaks experienced in the online sector.
Carton live storage offers a greater density of pick locations within a short distance for small parts and adjustable shelving provides are two suitable solutions for online retail order picking.
A pallet live storage system, such as Bito's latest PROflow, can increase storage by up to 60 per cent. It also offers high-volume utilisation based on the FIFO (First In First Out) principle, which assists on shelf-life monitoring; separation of replenishment and picking aisles, which helps improve safety avoid reciprocal faults and increase productivity; and, by allowing more product to be stored at the pick location, a reduction of internal transport.
Bito also offers Smart Slide shelving, which is unlike anything else on the market but is particularly ideal for ecommerce fulfillment. The simple but effective sliding design presents a large number of products at the pick face within a minimal footprint, provides the flexibility to change pick slot sizes to meet changing needs, can provide a 30 per cent saving on floor space, offers a high number of flexible picking slots adjustable in size and location. It combines dense storage for slow and fast moving products. It does all of this while producing a cost saving compared to a pallet racking based design while remaining well suited for all kinds of picking operations, particularly ecommerce businesses and warehouses dealing with peaks.
A further consequence of the growth in omnichannel retail is an increasing demand for fit for purpose warehouses, distribution, and fulfillment centres. These are in short supply in the areas where they are needed – particularly the 'mid-size' boxes (50,000-100,000 square feet) that are popular for fulfilment centres allowing rapid delivery to urban areas where more people are now living. There is also a dearth of supply of new larger warehouses for regional or national distribution centres suitable for today's omnichannel operations.
With a serious shortage of fit for purpose warehousing property, experts are suggesting that companies should be planning for around 18 months for build to suit properties and may have to review their supply chain strategies to mitigate the situation.
One of the best ways to avoid finding a new property is to make better use of existing space by deploying dense storage systems and order picking solutions that ensure rapid fulfilment.
There are clearly many ways in which a company can look at their intralogistics to gain advantage in today's omnichannel retail world. Get it wrong and the risk is constrained growth and a failure to meet customer service levels. This is why it is crucial to engage with experts in the field of storage efficiency as well as a supplier that can offer a one stop shop – not just for racking, live storage and shelving but also for the containers used within them. Taking this into account will ensure a fulfilment centre's efficiency is fine tuned for omnichannel success.