Pay review time?
23rd November 2015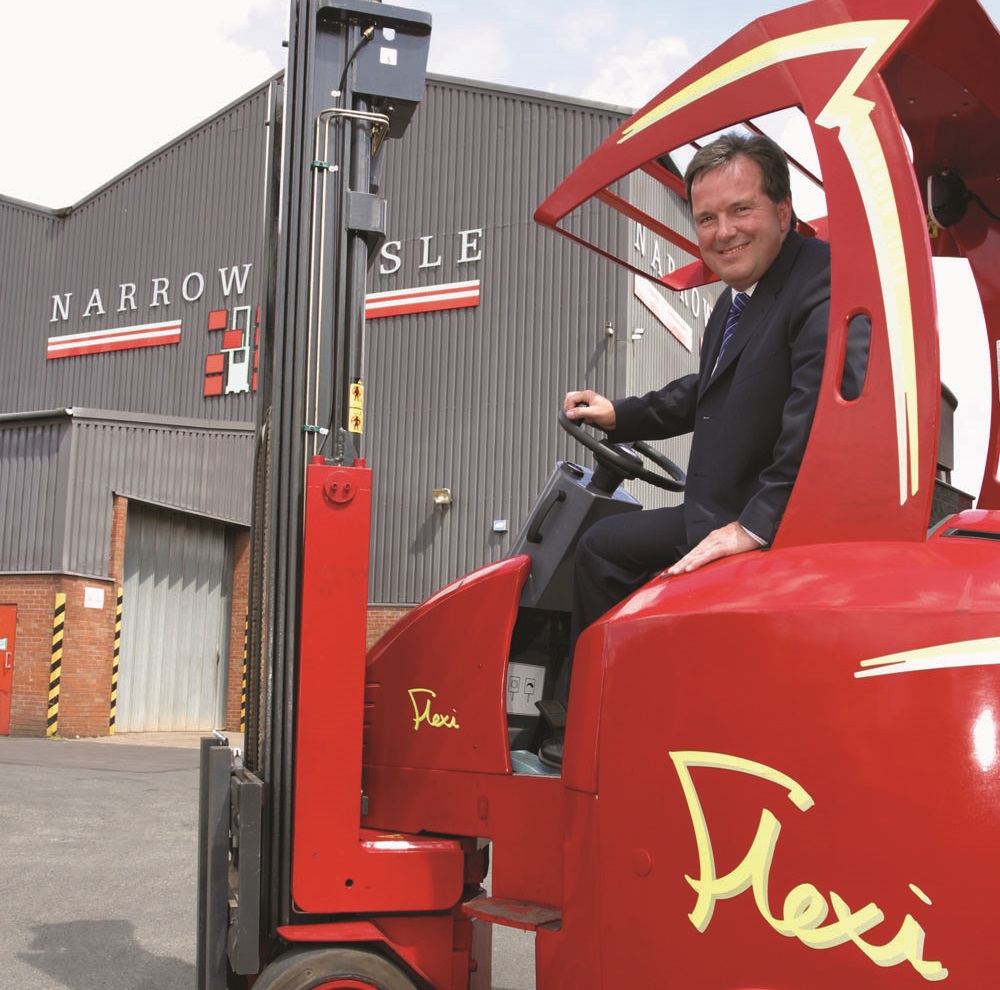 Within any non-automated warehouse operation, labour costs are likely to represent the most significant overhead. And, of all the staff employed to work on the 'shop floor' within a warehouse, it is the reach truck operators who are most likely to command the highest salary.
Although figures will vary depending on the geographical location of the operation, these days a picker/packer working in a typical midlands-based distribution centre is likely to be paid in the region of ?8/9 per hour, while a counterbalance truck driver will get around ?9/10.
An experienced reach truck operator working at the same site will probably earn a premium of 10% more than a counterbalance truck driver yet move 30% less tonnage per day.
Possibly as a result of their higher earning potential, in our experience – and this is a view shared by many of the people that we meet in the global intralogistics industry – reach truck operators are often perceived by their colleagues as having a lofty sense of their own importance and are unlikely to get involved with any task that they consider beneath their pay grade. They are, they contend, well trained specialists and can be reluctant to step out of their cabs – even if the work pattern of the day requires an extra pair of hands.
But with the reach truck's role largely confined to putting away and picking palletised loads within the racking aisles at significantly lower rates than a forklift, it could be argued that reach truck operators are the least cost efficient of all warehouse employees.
We have certainly noticed a willingness among warehouse operators – particularly third party logistics service providers (3PLs) – to explore ways of reducing the number of reach trucks in their forklift fleets. And, apart from a desire to save storage space and improve productivity, the trend away from reach trucks is being driven by a wish to minimise employment costs.
The fact that someone with counterbalance truck driving experience can quickly be shown how to operate Flexi articulated forklift trucks safely and efficiently is, we believe, one of the key reasons why Flexis are replacing reach trucks in warehouses up and down the UK and around the world.
Operator training can take place `on the job' and, after a few short hours of training, most operators conclude that it is easier to stack pallets with a Flexi than it is to park a car!
And the speed at which even a novice Flexi articulated truck operator can pick and put away palletised loads means the Flexi scores highly in any reach truck comparison.
In simple terms, a reach truck uses either a pantograph type mast – which, with its scissors-like mechanism extends its forks forward from the mast to place or retrieve a pallet – or a moving-mast which rolls forward within reach legs for pallet placement and retrieval into or out of the racking and to place a pallet on the floor.
A Flexi on the other hand is designed to enter an aisle with the palletised load to the front. The Flexi truck then articulates up to 100 degrees before placing the forks into the racking or collecting a pallet. In practice, users of the articulated truck concept know that this allows pallets to be picked and put away notably faster than when a reach truck is deployed.
And because an articulated truck does not have to waste time reaching and driving in and out of the racking to retrieve a pallet the work cycle is far more efficient. Our in-house tests to compare the picking efficiency of a reach truck with an articulated truck demonstrated that during an identical one hour work cycle a Flexi moved 35 loads compared to a reach truck's 25.
It is widely accepted that labour accounts for as much as 50 per cent of a warehouse's operating costs. If you've got too many reach trucks in your fleet and too many reach truck operators on your pay roll it could be costing you even more.
John Maguire is a Fellow of the Chartered Institute of Logistics and Transport and between 2011 and 2014 he served as Chairman of the United Kingdom Warehousing Association. He is Commercial Director at Narrow Aisle Ltd.