New PLUS Pallet "Can Reduce Shipping Costs By 15%"
17th August 2016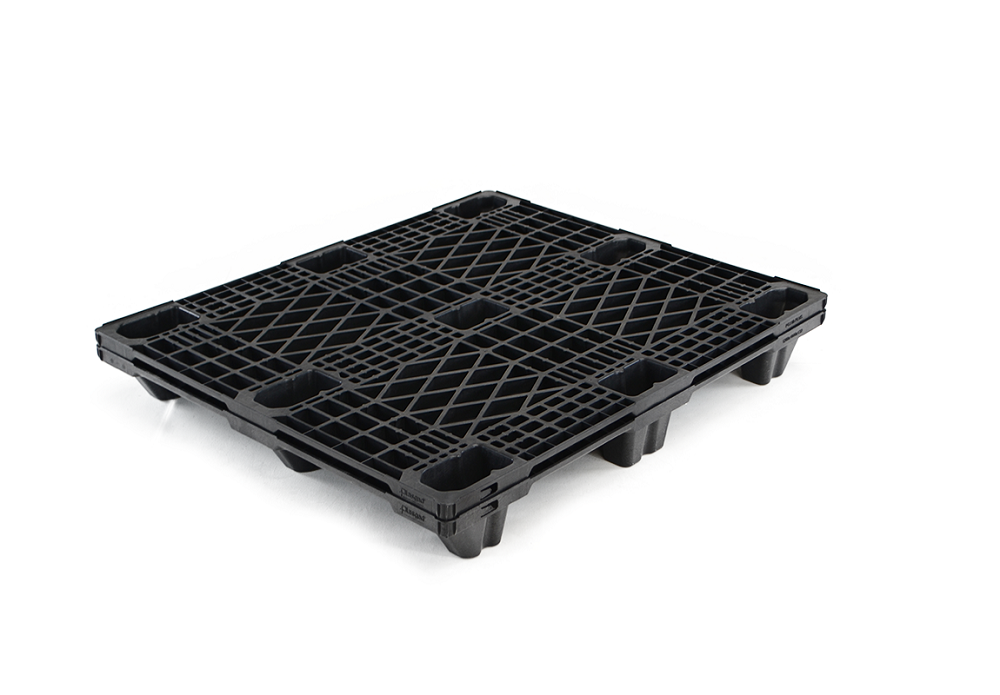 UK-based plastic pallet supplier Exporta Global has launched the nestable PLUS Pallet to replace its best-selling SP1210 range.
While the cost remains the same as its predecessor, the PLUS Pallet is capable of carrying up to 25 per cent more weight – up to 1 tonne from 800 kg. The PLUS Pallet will also stack 60 pallets to one stack, rather than 52 pallets with the SP1210 range, meaning shipping costs can be reduced by 15 per cent.
The PLUS is available with optional features such as skids, a closed deck and a time-saving tab feature to make attaching wrapping quicker and easier. It is available in dimensions 1200 x 1000mm.
Dale Paterson, managing director of Exporta Global, said: "The greater strength and new features mean PLUS pallet offers more flexibility across a range of applications.
We think customers will be impressed, particularly as we are delivering all this at the same price point. We are also stocking a particularly large amount of this pallet to help us fulfil orders quickly."