Mobile Lab Transported by Air from Budapest to Hanoi
27th March 2019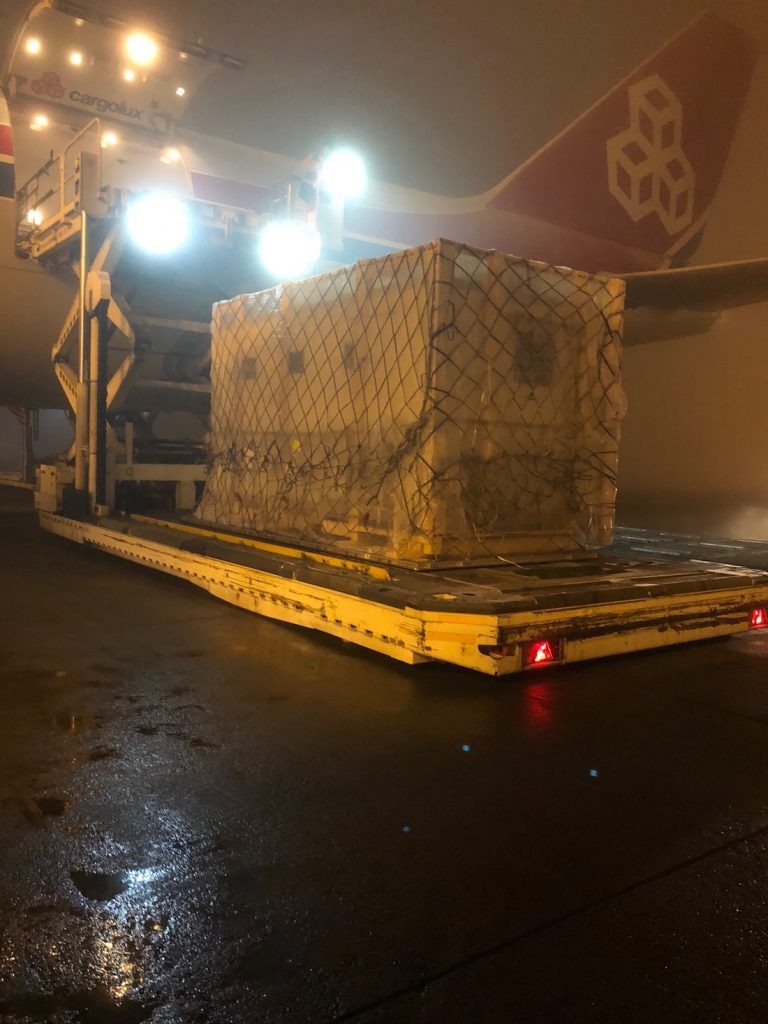 Hungarian provider ITS Logistics, part of Connecta, has air freighted a mobile laboratory from Budapest to Hanoi. The mobile laboratory is transported by a tractor-trailer, equipped with solar panels and with its own power supply. It had to be dismantled in 3 parts, separating the actual laboratory and accessories from the trailer, with a total weight of 5500 Kg.
While inspecting the laboratory, the ITS Logistics team found that it contained different types of batteries and therefore had to be considered as Dangerous Goods. Both, the lab and the accessories were encased in a wooden crate for security and protection.
On site, ITS Logistics gave assistance during the dismantling of the laboratory, arranged the packaging, prepared the DG certificate and checking and organised security checks with sniffer dogs. Additionally, they handled the export customs clearance and dual use certificate. Finally, they arranged the transportation of all parts, with an open plate truck and a trailer, followed by a security escort up to Budapest Ferenc Liszt International Airport.
In a record time of 72 hours the packed laboratory and its truck were ready for carriage on a Cargolux Boeing 747 freighter up to Noi Bai International Airport in Hanoi, Vietnam.
The Pangea Group includes Pangea Logistics Network, international network of general freight forwarders, and Connecta Airfreight Network, international network of air freight forwarders.