Mariner multi-purpose role in Gdansk
5th January 2015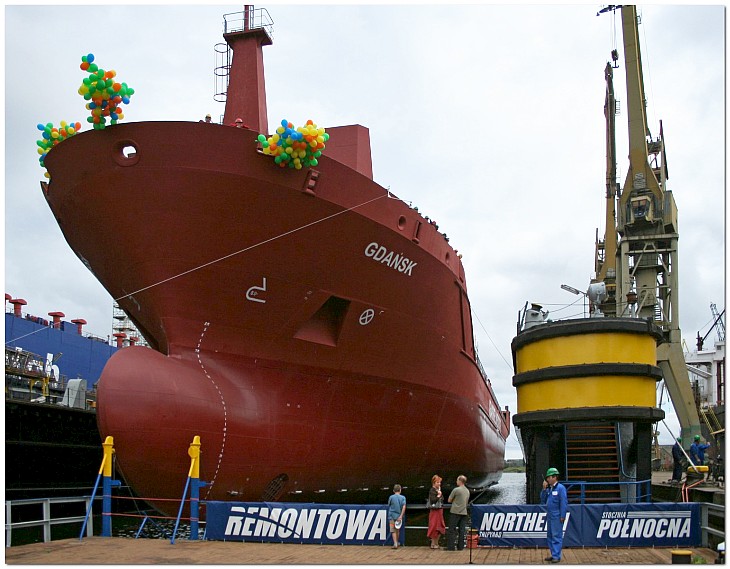 Mariner waits for the green light in Gdansk
Malta-based Mariner Capital has entered into exclusive negotiations with the Board of Directors of the Port of Gdansk as the final step in the privatisation of Port of Gdansk Logistics, the port's multipurpose terminal operator.
Port of Gdansk Logistics operates on eight quays on both sides of the Dead Vistula river in the inner port area and occupies terminal areas amounting to 90ha. Cargo handling activities undertaken by the company include: containers, vehicles, steel products, project cargo, general cargo, free flowing dry bulks, mineral dry bulks and liquid dry bulks.
Mariner has emerged as the Preferred Bidder following a tender process that commenced in March 2014 and which saw five companies bidding including Mariner. The company has reached agreement with port unions and following final negotiations with the Board of Directors will undertake comprehensive investments in new cargo handling plant and other terminal facilities.
Mariner is owned by Marin Hili Holdings and its Chairman and CEO is Marin Hili who at the age of 29 was appointed as Chairman of Malta Freeport. Under his tenure he oversaw the USD500 million development of Malta Freeport from scratch, with this incorporating state-of-the-art container gateway and transhipment terminal facilities, extensive warehousing and an oil terminal now operated by the internationally renowned operator Oil Tanking. When Marin Hili left the Freeport, 15 years after his appointment, annual container throughput was 1.5 million TEU.
The Mariner Group also holds the concession for the Riga Container Terminal, Latvia and in Venice is a 50 per cent partner in Terminal Intermodale Venezia (TIV) with Mediterranean Shipping Company. In Riga, the company is undertaking a major expansion programme which will see the installation of a new ship-to-shore gantry on an extended quay as well as the delivery of specialist new warehouse capacity. The Latvia terminal handles approximately 70 per cent of the port's annual container throughput which has seen positive growth over recent years. TIV has recently completed an extensive modernisation programme which has included terminal reorganisation, cargo handling equipment acquisition and implementation of modern working practices following union negotiations. Mariner has demonstrated broad-based expertise in the development of medium sized port businesses and expects to progressively build business volume at Port of Gdansk Logistics. "We are very confident that we can grow the business to everyone's benefit and we are ready to invest to achieve this. We have a detailed Business Plan and we are ready to roll this out as soon as we get the green light from the Polish Authorities," states Marin Hili, Chairman and CEO Mariner.
In addition to its growing port business Mariner has interests in logistics, real estate and investment management.