Lichfield Logistics Firm Shifts Investment Up A Gear
3rd August 2016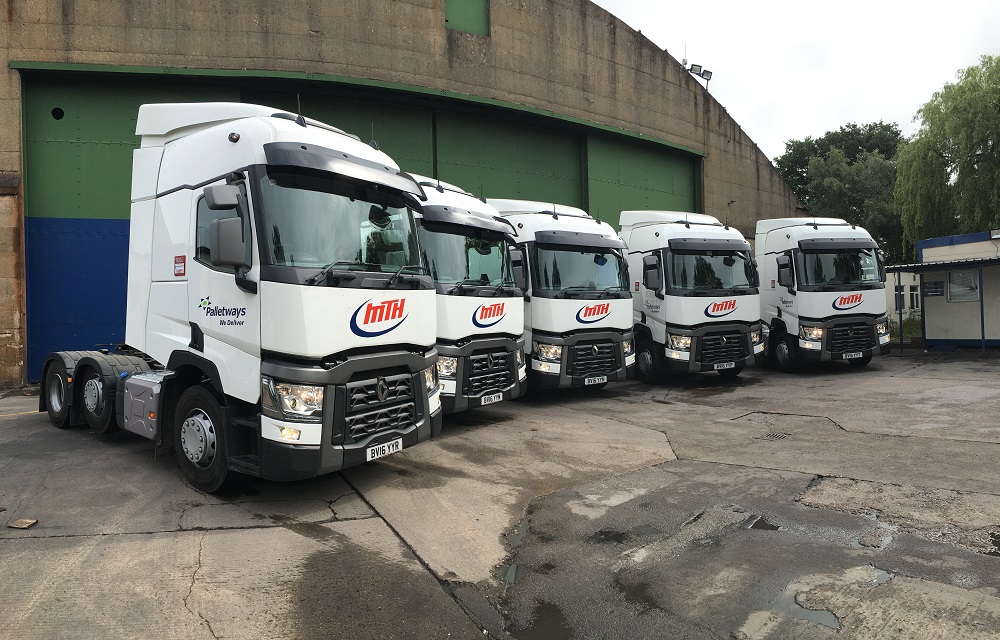 Lichfield-based logistics firm, Palletways 51, has invested £700,000 to expand its fleet to meet the growing demand for express palletised freight services across the region.
The firm has purchased ten new trucks and tractor units, bringing its overall fleet size to 27 vehicles and 22 trailers. The expansion will help staff process in excess of 1,150 pallets per day, up from the 1,000 they handled previously.
Dez Shirley, managing director at Palletways 51, said the vehicles have a commercial benefit but will also enhance driver morale too: "We've grown our operations as the demand for freight services in the region has increased. The vehicles, which have been commissioned in time for the autumn peak period and will come into service immediately, will help us to continue to deliver a first class, reliable service for many years to come."

Palletways 51, part of Palletways, Europe's largest and fastest growing express palletised freight network, is one of over 100 independent transport providers in the Palletways UK network who share each other's resources to deliver consignments of palletised freight to market faster and more cost effectively than ever before.
The Palletways Group is made up of over 400 depots and 14 hub operations, through which it provides collection and distribution services across 20 European countries, including the UK.