Independent Network Claims Successes in Specialised Airfreight
28th February 2017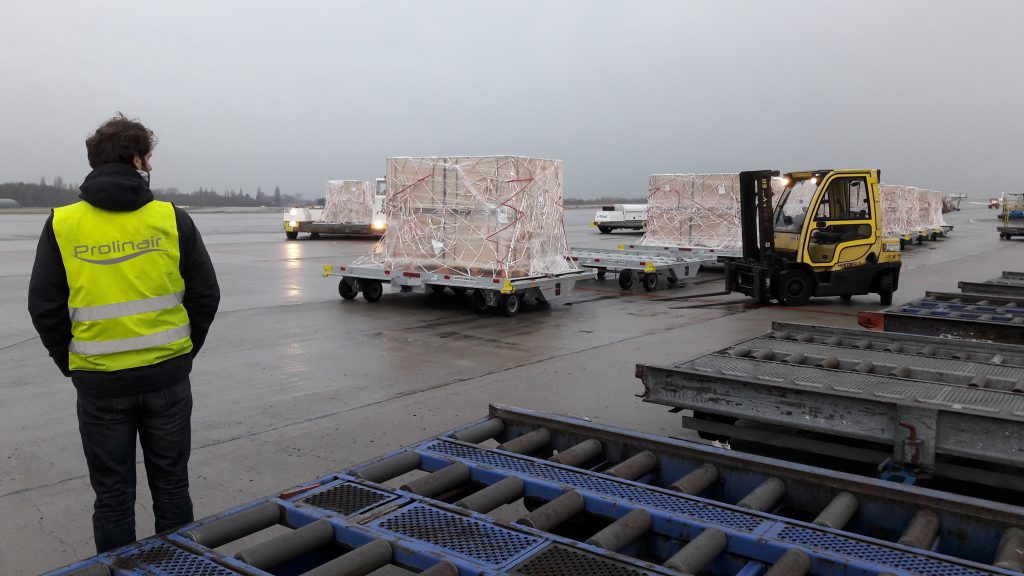 OTIM and PROLINAIR, two members of the Connecta Air Freight Network, have secured new contracts by providing their customers with tailor-made solutions to their freight requirements.
OTIM SpA: solutions for clothing industry
An Italian company located in Milan, OTIM SpA, with an airfreight history of almost 70 years, has signed exclusive agreements with Air China and Air Bridge Cargo, for weekly fixed allotments on board a direct flight. Every Friday they close their consolidations to Shanghai Pudong International Airport (PVG), and on a daily basis they ship the urgent deliveries to fashion shows, exhibitions or store openings. Also, on board service is available.
The OTIM Team carefully takes care of the packaging and palletising of the garments, hanging garments and clothing items, which are packed into perfectly shaped cartons, covered with cardboard and double wrapped in thermal black plastic film. Items arrive at destination in pristine condition and are dispatched to customers without needing to be re-ironed.
Prolinair: banking industry
This French based cargo agency had to come up with meticulously well planned security measures to enable safe and secure movement of printed fiduciary (banknotes) from Liege in Belgium to Paraguay. Measures included the charter of an MD11 freight jet, 4 trucks equipped with internal CCTV cameras and signals that were tracked by GPS. As an added measure the convoy was followed by a road escort.
Their customer, a worldwide leader in banknotes printing, has expressed their utmost satisfaction with the great (and safe) service.
"Congratulations must be given to OTIM and PROLINAIR for their achievements. It's innovative thinking and finding solutions rather than presenting problems that can help independent freight forwarders mark the difference, acquire more business as well as becoming leaders in their field" indicates Sarah Bidmead, Network Manager at CONNECTA Airfreight Network. "As part of a network of air freight IATA specialists, Members can share their expertise, knowledge and resources to ensure workable solutions to individual freight projects."
Connecta Airfreight Network was launched in 2015 for IATA certified airfreight forwarders with a proven track record in air cargo. Connecta's aim is to form an airfreight community, for sharing specialized resources and strengthening collective buying power with airlines and other suppliers. Connecta already has 110 members operating from 80 airports in 50 countries.