IAG Cargo Restarts China Flights
6th April 2023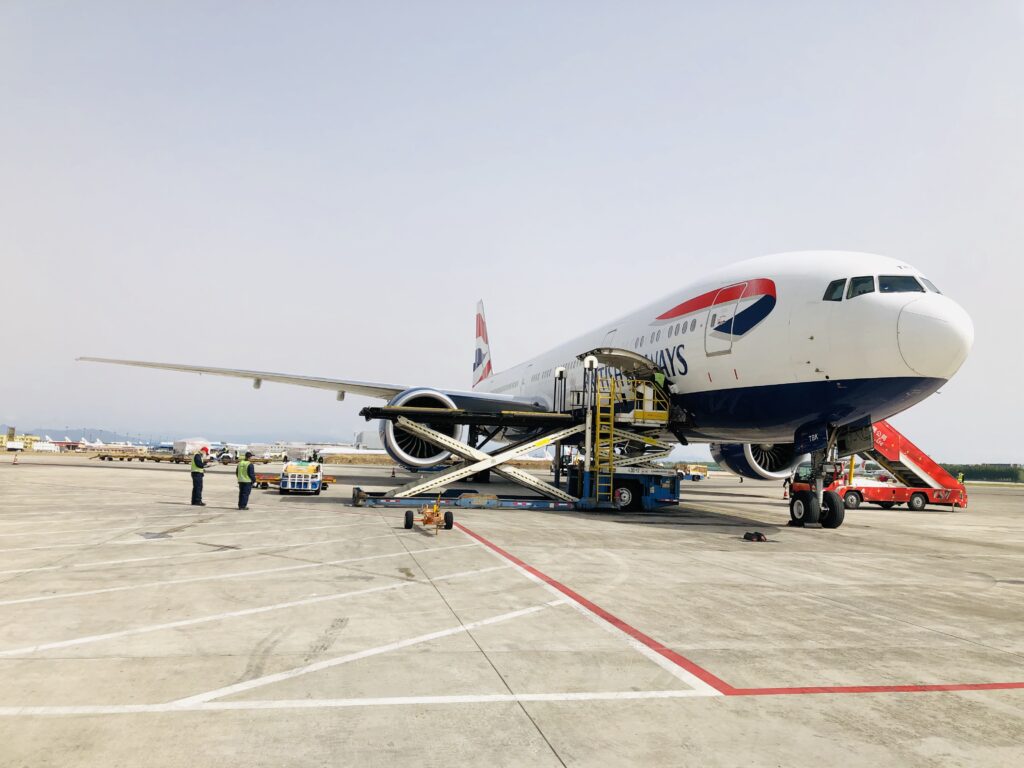 IAG Cargo, the cargo division of International Airlines Group (IAG) announces it will restart services between London-Heathrow and Beijing and Shanghai after almost two years, as China reopens its borders to tourists.
From 23rd April, IAG Cargo customers will be able to export and import vital goods on a daily rotation between London-Heathrow and Shanghai Pudong International Airport. In addition, services between London-Heathrow and Beijing Daxing Airport will resume on June 3rd, with four flights each week.
During the early pandemic period, IAG Cargo offered customers cargo-only services and charters between the UK and China to support the delivery of essential cargo needed for the fight against covid-19. The business helped governments and private customers transport more than 11,000 tonnes of vital PPE and medical supplies from China.
From January 2020 and summer of 2021, IAG Cargo operated 700 charters and 160 cargo-only flights to China, with the last cargo-only service between London Heathrow and Shanghai in June 2021, and last cargo-only service to Beijing in July 2021.
Camilo Garcia Cervera, IAG Cargo Chief Sales and Marketing Officer said: "Europe – China is one of the world's most important trade lanes, and a vital part of our network; we're so pleased to be reopening the route after a long pause. With high-tech items, ecommerce, clothing and automotive driving both imports and exports, we can help customers to stay better connected with their trading partners across the world. Customers using our services also benefit from our wider network, that continues to grow and spans across six continents."
Eligible customers seeking to use IAG Cargo's services also benefit from IAG Cargo's loyalty programmes; FORWARD.REWARDS and FORWARD.PLATINUM. Customers also have the option of utilising IAG Cargo's extensive network, offering easy and convenient access to hundreds of destinations worldwide.
IAG Cargo is the single business created following the merger of British Airways World Cargo and Iberia Cargo in April 2011. Following the integration of additional airlines into the business, including Aer Lingus, Vueling and bmi, IAG Cargo now covers a global network.