IAG Cargo boosts Latin American service
4th February 2022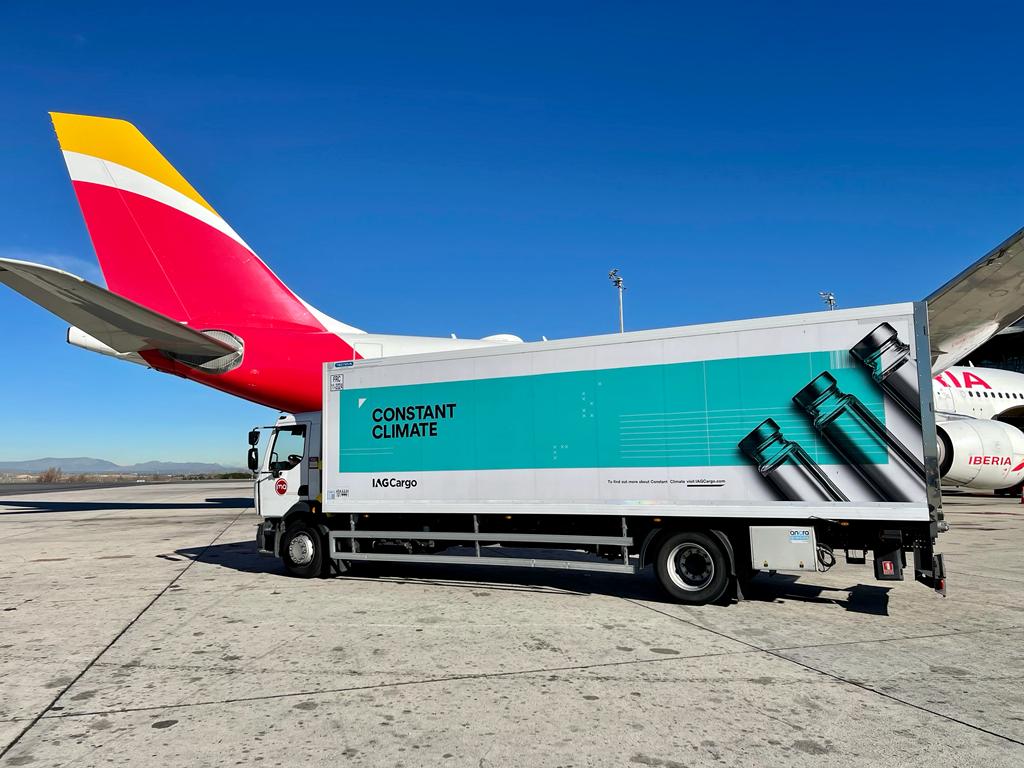 IAG Cargo, the cargo division of International Airlines Group (IAG), has increased services to Colombia and Argentina from Madrid, whilst offering daily capacity between Sao Paolo and Buenos Aires. The business now services 17 destinations in Latin America from Madrid, London and Barcelona.
IAG Cargo has particularly increased services to Colombia, with 14 flights per week now operating between Madrid and Bogota (up on the previous 10), while the three flights per week schedule into Cali is maintained. It has also increased services between Madrid-Buenos Aires from 8 to 10 flights per week, and services between London-Heathrow and Mexico City increase to 7 per week (up from the previous 5).
IAG Cargo's new service between Sao Paolo and Buenos Aires will enable the flow of goods between the two cities and the opportunity to fly freight across its network onto busy transatlantic trade lanes. All services utilise the Group's wide-body aircraft.
IAG Cargo now offers capacity to nearly every destination in Latin America which it operated pre-pandemic with over 250 weekly services in total and all utilising wide-body aircraft. This service has proved particularly valuable to the automotive and manufacturing industries which utilise air freight between the regions, and to the medical sector.
The extra capacity also benefits perishable exporters seeking to transport fresh produce into Europe and the UK, an important period in the run-up to Valentine's Day.
Rodrigo Casal, Regional Commercial Manager for Latin America at IAG Cargo, said: "These additional flights will provide a welcome boost to businesses trading between Europe, UK and Latin America. Additionally, we are delighted to be able to offer regular wide-body capacity between Sao Paulo and Buenos Aires, on flights that feed into London and Madrid.
"Our global network allows customers a gateway to the world, connecting automotive freight to assembly plants in Europe, or perishables onto the supermarket shelves in the UK."
The news of IAG Cargo's expanded offer in the region follows strong performance in 2021, when a new route from Heathrow to Guayaquil, Ecuador was announced and increased flights to Sao Paolo, Brazil and Mexico City. Regular flights to San Juan, Puerto Rico and from Heathrow to Rio de Janiero were also re-started in 2021.
Eligible customers seeking to book their freight with IAG Cargo can benefit from its loyalty programme – FORWARD.REWARDS and FORWARD.PLATINUM.