Hong Kong named world's busiest cargo airport
6th September 2022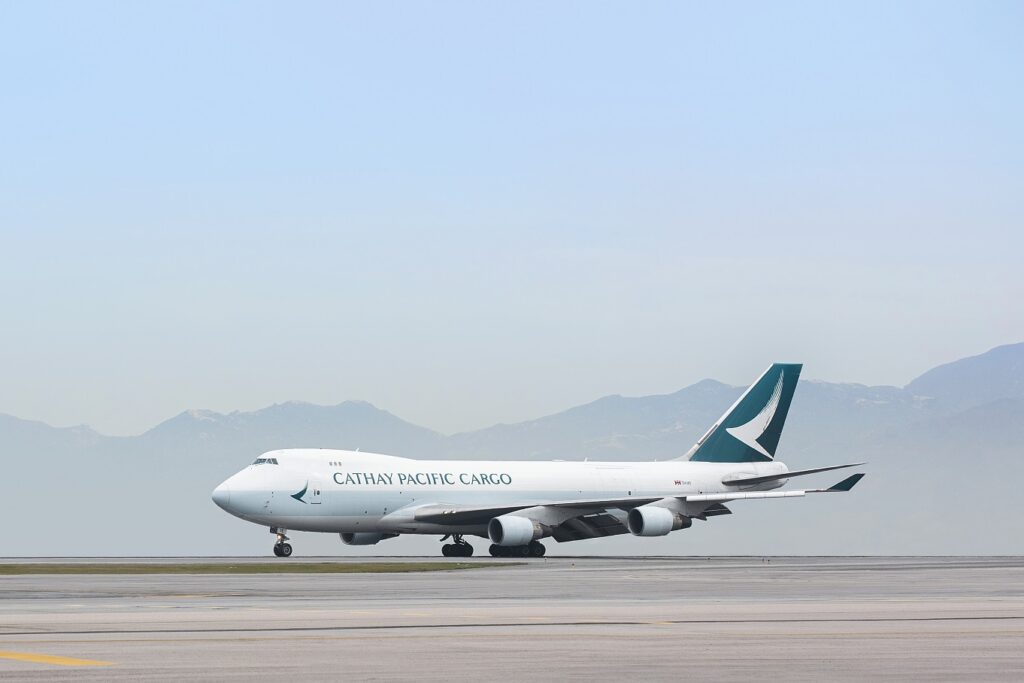 Following an increase in the cargo dedication of Cathay Pacific throughout the pandemic and beyond, the award-winning airline's hub, Hong Kong International Airport, has been recognised for its cargo proficiency.
The international airport was named the world's busiest cargo airport, as well carrying the most tonnage for 2021, beating last year's top-ranking Memphis International Airport, which positioned second according to the Airports Council International (ACI).
ACI's annual world rankings highlighted that HKG handled more than five million tonnes of cargo last year, an increase of 12.5% on 2020. It also topped the tonnages for 'international freight' with 4.9m tonnes, an increase of 12.8% against 2020. Dubai in particular saw a number of different products – including perfumes, laptops, jewellery and accessories – transported via Cathay Pacific's cargo freighters in 2021, said Vishnu Rajendran, the airline's Middle East area manager.
"It's testament to Hong Kong International Airport's solid work over the past few years in its bid to bridge gaps from the Far East to the rest of the world for cargo carrying," said Rajendran. "Our hub has always been an outstanding international airport with its ease of connections, world-class lounges, and diverse range of retailers, so to now have the cargo element recognised is extremely promising."
Cathay Pacific's cargo service is responsible for 25% of the airline's annual revenue, connecting Hong Kong to 46 destinations globally through a raft of partners helping to provide an effective service.
"The dedicated Cathay Pacific Cargo Terminal has gone from strength to strength in the past few years with innovation and passion at the forefront of the dynamic team," Rajendran added. "Focusing on enhanced efficiency, reliability and visibility all improves the customer experience and adds value to the backbone of end-to-end services. Designed for an annual air cargo throughput capacity of 2.6m tonnes, the terminal is a common-use facility open to all airline customers.
Ensuring that customers looking to send cargo via Cathay Pacific have various options to fit their individual needs, the airline also launched its Priority solution, offering three service tiers: First (PR1), Essential Plus (PR2) and Essential (PR3). For general cargo shipments, customers can choose the tier best suited to their needs. In addition, PR1 and PR2 service tiers have been extended and are now applicable to all types of shipments requiring special handling, including but not limited to Pharma LIFT, Fresh LIFT, and DG LIFT for dangerous goods.
In addition, Cathay Pacific Cargo has become one of the first carriers to pioneer two new milestones in the Cargo iQ Master Operating Plan (MOP).
The new milestones, FOW (freight out of warehouse control) and FIW (freight into warehouse control), will bring more transparency to the overall shipment journey in the MOP and better measurement of ground-handling performance in the handover between the ramp operating handlers and the cargo terminal, and vice-versa, for imports and exports, at air waybill (AWB) level. The milestones are now operational at the Cathay Pacific Cargo Terminal in Hong Kong, with a view for roll-out across the network.