Healthy Cargo Figures Show Sign of Growth at Brussels Airport
23rd July 2020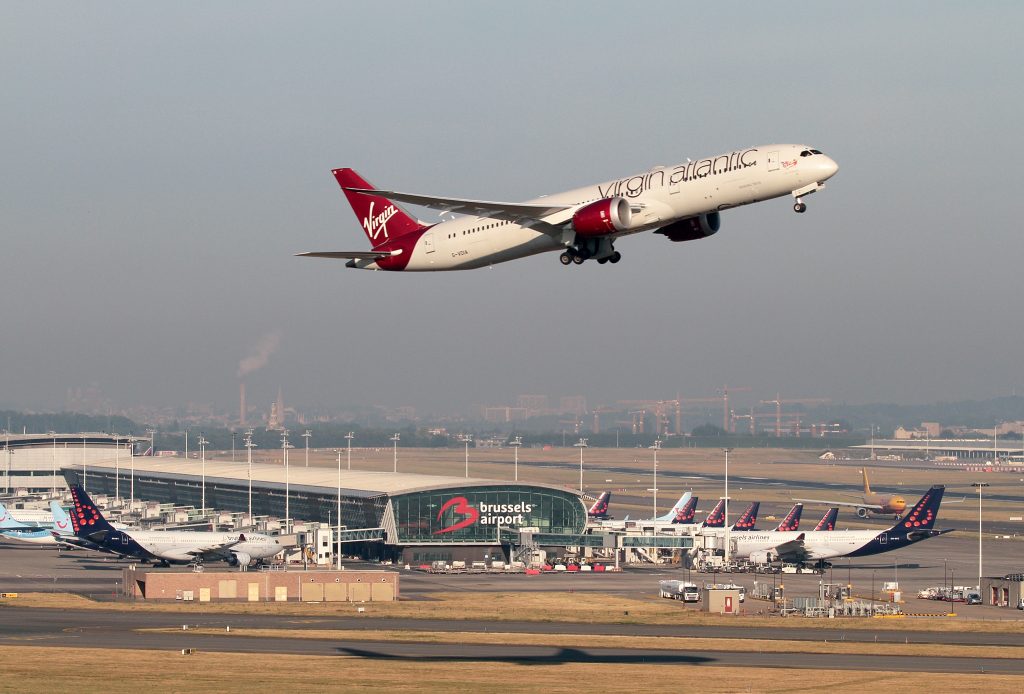 Although first half results are still negative, Brussels Airport is reporting a solid growth of 4.8% in volumes for the month of June. For a typically hub airport heavily depending on belly capacity and cargo in normal times, the airport says this is a strong result knowing that overall reported volumes are still dark red. Reporting positive numbers and continuing its effort in business development, the cargo zone of the airport truly justifies its community mentality in times of crisis, it said.
Whilst the passenger terminals have been eerily quiet at Brussels Airport due to the COVID-19 pandemic, the cargo aprons have been action packed and in full spotlights. Initially cargo volumes at Brussels Airport, in line with global trends, dropped by 33% YoY due to the rapid belly capacity reductions as passenger airlines stopped flying and grounded their fleet. Quickly after week 13, cargo traffic started picking up again. Initially facilitated by a demand surge in PPE, which at times brought exotic carriers to Brussels Airport, but simultaneously supported by existing full freighter customers increasing frequencies, carriers commencing passenger freighter operations and the appearance of new tails. Full freighter volumes increased 71.5% in June versus last year. New airlines such as Amerijet, Silkway and Virgin Atlantic started operations to Brussels Airport, expanding the global network significantly. Also, integrator traffic showed continuous growth week over week, reporting a +29.5% YoY increase in June.
"One of the strengths at Brussels Airport was the sense to tackle the rapid capacity reduction from a community standpoint. Different parties worked together reaching out to their network to get the traffic flows moving. This coordination and active facilitation between shippers, forwarders, handlers, customs and airlines truly made a difference and was already part of our earlier success. In these times of crisis, we could even leverage this with these volumes as a result," says Steven Polmans, Director cargo and logistics at Brussels Airport Company.
The combination of increased frequencies, passenger freighters operations and new customers resulted in a YoY growth of 4.8% in flown cargo volumes for June. "An impressive result that shows that working together as a community and thinking outside of the box can pay off no matter the circumstances," commented Samuel Speltdoorn, whom only days before the COVID-19 lockdown joined the Brussels Airport Cargo Team as a Cargo Business Development Manager.
Looking at the June results in a bit more detail, the highest import growth came from Africa and Asia with export volumes mainly growing towards Asia and North America. Export to Africa is still below the pre-Covid levels due to the grounding of home carrier Brussels Airlines but is slowly recovering as more and more carriers resume flying.
Along with facilitating a stable supply chain, the airport was also able to continue and stay on track with the BRUcargo West expansion, an immense project that initially saw direct impact from COVID-19 due to staff and material shortages. Also, a brand-new animal care and inspection center was successfully opened during the crisis. Next to further investments in real estate, the airport also continues its investments on the airside: currently runway works on 25R/07L are ongoing and are scheduled to last 6 weeks. This will have a marginal impact on uplift for some full freighters but figuratively and literally paves the road towards a bright future with zero operational impact from major construction works, as this is the final phase of a major runway and apron redevelopment plan that lasted almost five years. It delivered three renovated runways, renovated taxiways and a state-of-the-art dedicated cargo apron with automatic docking and 400Hz connections.
"The next months will remain very challenging as it remains a question if and when we might see a second wave of this virus and how it will impact our economy," concludes Steven, "but it is clear that our community and infrastructure are ready for the future and to tackle any challenge in the meantime."