For Efficient Logistical Processes: The New Plastic Pallets from Cabka-IPS
28th December 2015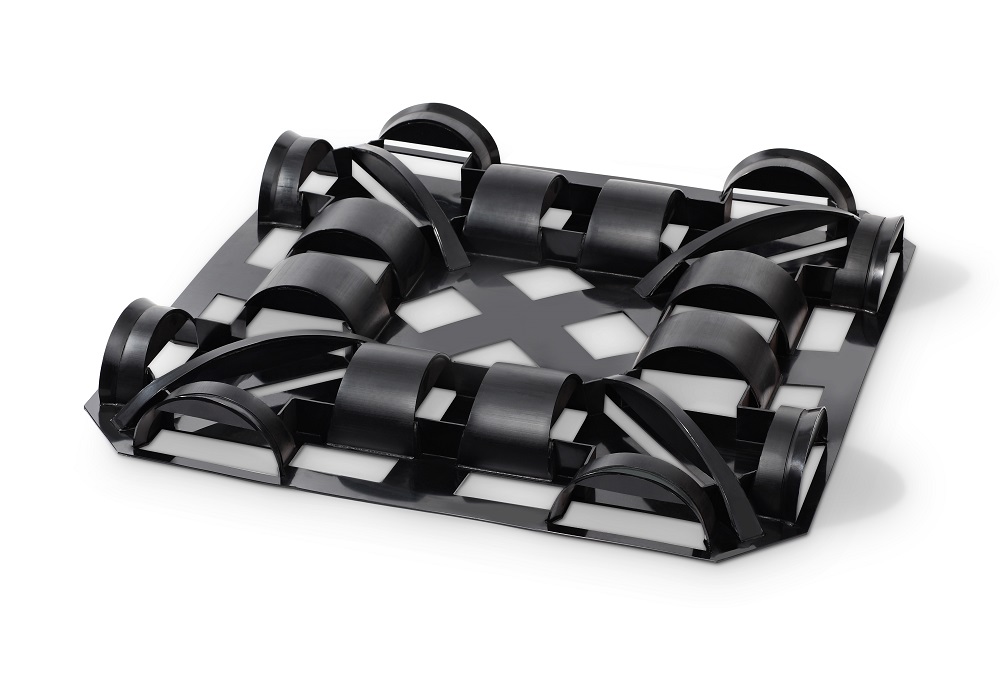 At LogiMAT (Hall 3 / Stand B31), Cabka IPS will be showing selected products from its extensive portfolio of plastic pallets. For example, interested visitors can take a look at the BigBag Divider, one of our company's latest products. It can be used to more efficiently transport and store flexible intermediate bulk containers, also called big bags. This loading equipment is easy to stack; during handling it protects the filled bags from the fork arms of industrial trucks to reduce downtimes and costs. The BigBag Divider can be used wherever bulk goods are transported or stored in big bags, which are traditionally the chemical and pharmaceutical as well as the food industry.
Cabka-IPS will also be presenting its new pallet Nest M1. This pallet is only 400 x 300 millimeters, and at half the size of a module, it is the smallest pallet in the company's portfolio. It was designed for display positioning at the point of sale and, thanks to its size, is especially suited for small sales floors and product displays with an average speed of sale. In order to guarantee stability, the displays can be affixed to the pallet using special locking points. An innovative plug-in system (patent filed) will make it possible to combine the pallets into larger units. Thanks to its conical feet, the pallet is nestable, which saves space during storage or transport.

Cabka-IPS at LogiMat in Stuttgart: Hall 3 / Booth 31



Information about CABKA-IPS:
CABKA-IPS produces plastic pallets and boxes in Weira (Germany), Ypres and Herstal (Belgium), Valencia (Spain), and St. Louis, MO (USA). The company employs 500 people in Europe and North America. Cabka-IPS is represented with its products in more than 80 countries.