DAIFUKU presented new storage and retrieval machine with shuttle rack
13th January 2015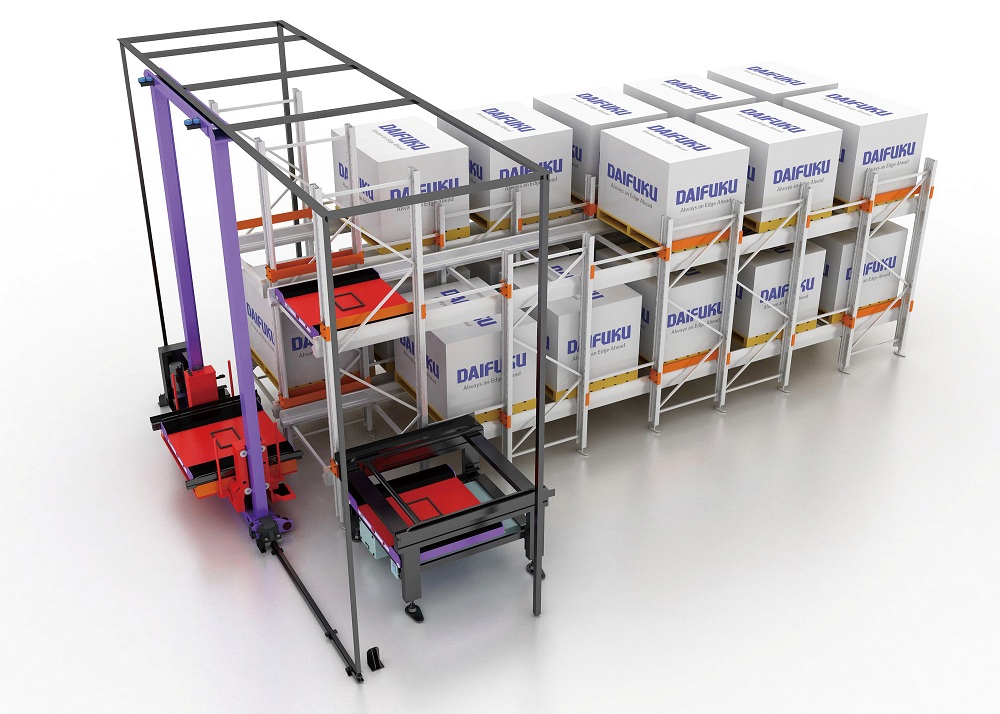 At Stand 3B40 in Hall 3, DAIFUKU presented its new transport and logistics solutions. The focus was on a pallet-based storage and retrieval machine with a shuttle rack. The shuttle rack movements take place independently of the storage and retrieval machine, in the respective channel. This enables the multiple-depth storage of the pallets, whereby storage space is put to optimal use. What's more, those interested were able to find out more about the new mini load at the DAIFUKU stand. The mini load has two independently operated load handling devices and enables a handling rate of up to 200 conveyed items per hour to be achieved.
The use of a storage and retrieval machine with a shuttle rack is the ideal solution for creating space within the warehouse and saving resources. The recipe for success: while in traditional high-bay storage facilities only single or double-depth storage slots are possible, with a channel storage system multiple pallets can be stored one behind the other. This makes it particularly suitable for storage of similar items in large quantities. This solution considerably increases storage density. At the same time, it reduces the cost per storage location. The new shuttle rack from DAIFUKU is designed to bear loads of up to 1 tonne and travels at a speed of up to 60 m/min. The connection to the pre-storage area and other conveyor systems is effected in the same way as in single-depth storage systems.

New Mini Load
At the stand, DAIFUKU also informed its expert audience about the new mini load. The efficient transport solution for small parts storage sets itself apart by means of two independently operated load handling devices. These can be aligned to the direction of the aisle and can be flexibly adjusted to the spacing of the stored goods. At full load, the mini load can store and remove up to 200 items.