Consumer Delivery Specialist To Create £31m Midlands Super Hub
21st January 2016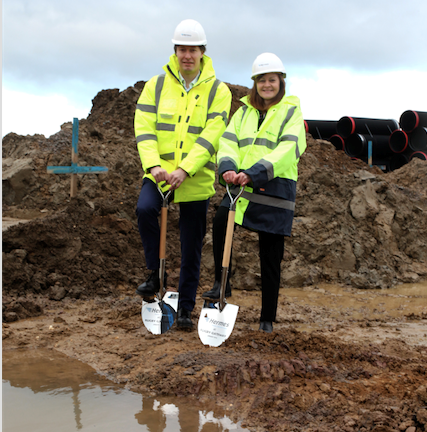 Hermes, the consumer delivery specialist, is to build a state-of-the-art automated parcel distribution hub located in Rugby, Warwickshire. The £31 million development will be the largest single investment ever made by Hermes and illustrates the company's ongoing commitment to providing exceptional levels of service in light of continued business growth.
The 270,000 square foot Midlands Super Hub will have the capacity to process up to 1.1 million parcels every day and will increase the company's overall parcel processing capacity by 45%, as well as creating more than 200 new permanent jobs.
Work on the facility began earlier this week under the supervision of Hermes CEO Carole Woodhead and Chief Operating Officer Martijn de Lange. The delivery specialist will work together with site developer Roxhill and contractor Winvic during the construction of the hub, which is anticipated to open officially in August of next year.
The construction of the Midlands Super Hub follows last year's significant investment that saw Hermes add a secondary sortation tier at its northern automated distribution hub in Warrington, which can now process up to one million parcels a day.