Cheery Cherry Season for Qatar Airways Cargo
2nd January 2018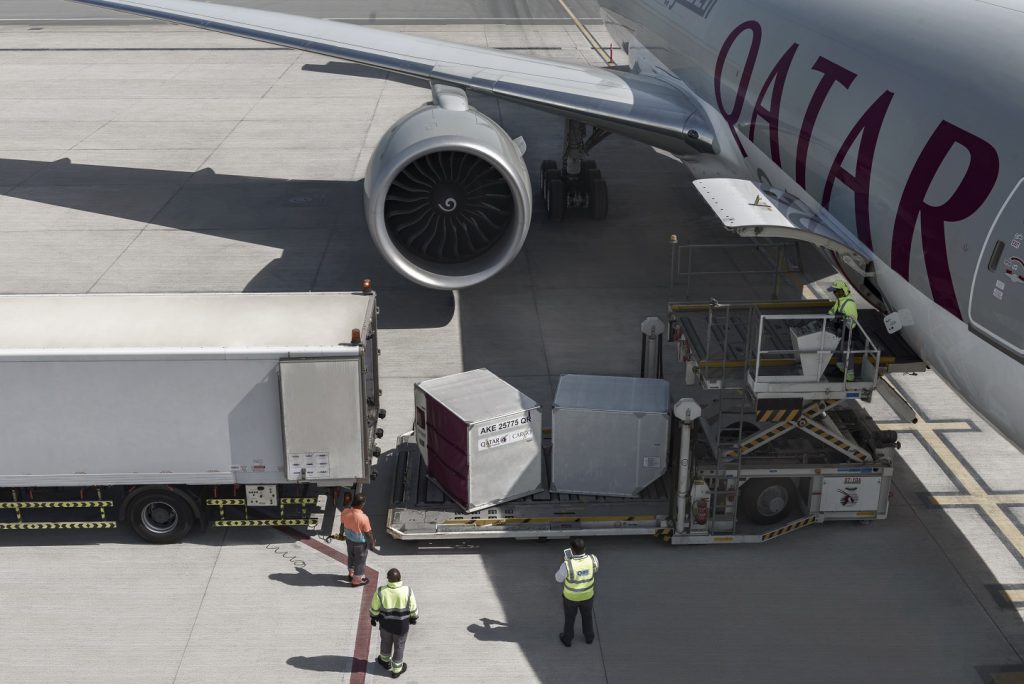 Qatar Airways Cargo has chartered over 1,400 tonnes of Chilean cherries between mid-November and mid-December 2017.
The company operated fourteen Boeing 777F charter flights from Santiago, Chile to Shanghai, Guangzhou and Hong Kong via the cargo carrier's state-of-the-art Doha hub, at Hamad International Airport (HIA). This is the second year Qatar Airways Cargo has collaborated with its major customers to transport Chilean cherries on dedicated charter flights.
Chilean cherries are renowned and in high demand in China and other Asian countries. The cherry harvest perfectly coincides with China's Lunar New Year where a box of Chilean cherries makes an ideal gift to friends and family. Through QR Fresh, the product for perishables and fresh produce, the cargo carrier offers its customers a reliable and seamless cool chain solution for their products. The cargo carrier's facility at Hamad International Airport is fully compliant with IATA Chapter 17 standards.
A dedicated Climate Control team proactively monitors every shipment from beginning to end to ensure a seamless transfer. There are dedicated cold rooms at the airline's state-of-the-art fully-automated warehouse in Doha, each with various temperature zones for the storage of perishables transiting the hub. Industry-leading, world-class ramp handling, utilising reefer vehicles direct to the aircraft, ensure perfect temperature control at the hub in Doha.
Earlier this year, the world-class carrier inaugurated its dedicated Climate Control Centre situated airside at HIA, equipped with segregated temperature-controlled sections for storing perishables transiting the hub. It has two zones operating for 2° to 8°C or 15° to 25°C, with a capacity to hold a total of 156 unit loading devices (ULDs) at a time, in addition to the 64 temperature controlled cells at the cargo terminal's cold room.