Singapore Cargo Warehouse Modernisation Project
4th March 2021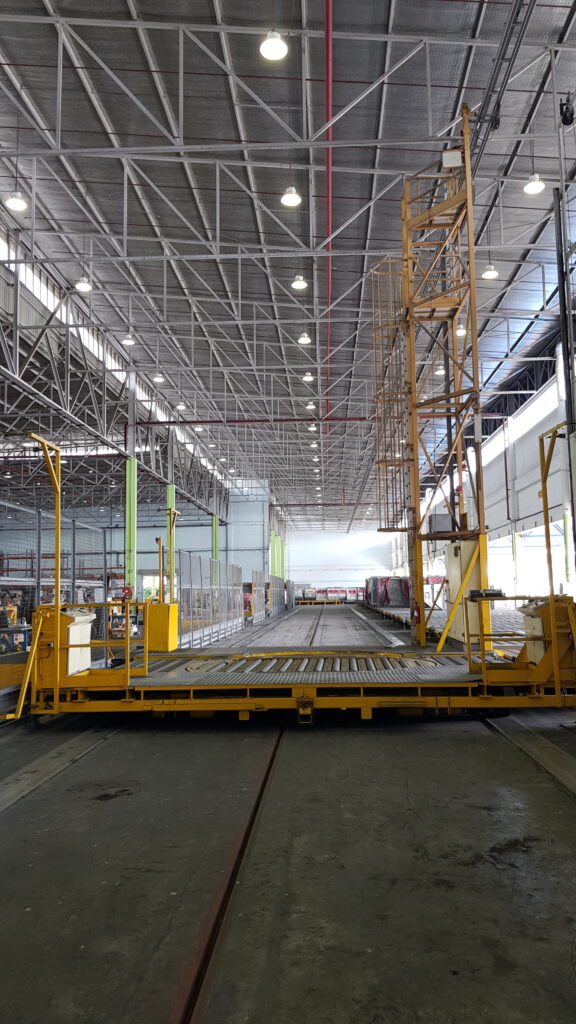 Lödige Industries, a leading global provider of cargo terminal solutions, has announced that it has been selected by dnata Singapore Pte Ltd to modernise and upgrade its cargo warehouse at Changi Airport. Designed to handle an annual turnover of 550,000 tonnes, the facility will incorporate new advanced ULD handling equipment and control technology, replacing and enhancing existing warehouse fittings.
"Our company continuously strives to make investments that enable us to offer enhanced services to our customers," says Sam Gould, dnata Singapore's Head of Cargo. "The new ULD handling equipment seamlessly integrates with our existing procedures and helps ensure the safety of our staff as well as the cargo they handle."
The project, which Lödige Industries will deliver by May 2021, includes replacing existing equipment with a modern turntable transfer vehicle, control system hardware and software, and slave pallet movers for flexible cargo handling. The equipment is designed to enhance the warehouse's ability to handle peaks and extend the terminal lifespan by 15 to 20 years while reducing costs by minimising ULD damage.
Ranga Jayaweera, General Manager (Singapore) for Lödige Industries, points out: "Installing the new equipment (within just four weeks) while cargo operations continue, requires careful project planning and management to minimise the impact on dnata and its customers. We incorporated a practical and cost-efficient component redundancy in the project, which will reduce impact during construction, handle peaks and avoid unplanned downtime in the future."
The introduction of slave pallet movers to the warehouse adds a versatile and highly maneuverable cargo handling tool that allows for safe and efficient build-up and breakdown activities anywhere in the warehouse.