Cargo Network Connectivity
26th September 2019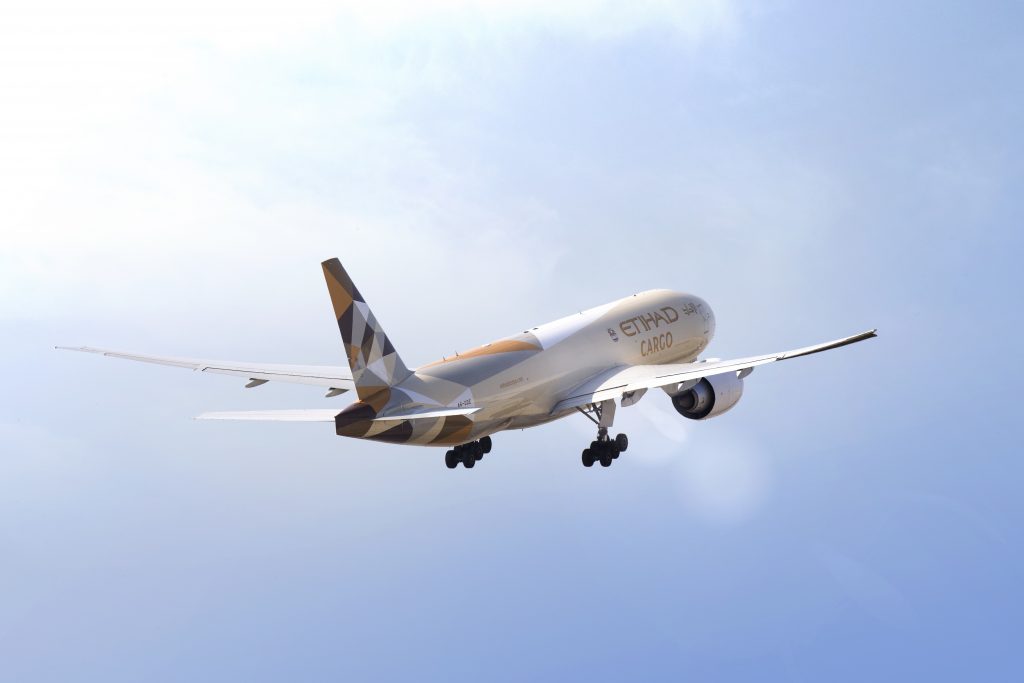 Etihad Cargo, the cargo and logistics arm of Etihad Airways, has announced its winter schedule and network plan will come into effect on September 29, with new weekly freighter services marking an increased presence in the United States of America and other strategic global cargo markets.
Leading Etihad Cargo's annual refresh is the enhancement of its freighter services between Abu Dhabi International Airport (AUH) and Columbus, Ohio. A weekly service, now via Europe to Ohio's Rickenbacker International Airport (LCK), will be supported by an extensive road feeder network between LCK and other US destinations including Atlanta, Chicago, Dallas, Houston and Philadelphia. The outbound flight will operate via Frankfurt (FRA) and return via Amsterdam Schipol (AMS). Etihad Cargo plans to introduce a second weekly flight to LCK, opening up an additional European gateway before the end of the year.
The LCK freighters provide the perfect main deck complement to existing bellyhold capacity on Etihad's direct widebody services between Abu Dhabi and major US gateways including Chicago, Los Angeles, New York and Washington D.C. Supporting Etihad Cargo's operations across North America and reinforcing its commitment to the market, Christel Alaimo has assumed the role of Area Manager – North America with immediate effect. Mrs. Alaimo joins Etihad Cargo from Flexport, where she held the role of Senior Manager – Airfreight for the Americas. Previously, Alaimo has held similar senior roles for various reputable international carriers in the US.
Abdulla Mohamed Shadid, Etihad Aviation Group's Managing Director Cargo and Logistics Services, said: "As a strategic addition to our US team, Christel will significantly boost our Stateside operation as an invaluable in-market resource to drive growth across North America and spearhead plans to provide additional connectivity to our customers across the US."