Cargo Carrier Transports Equipment in First Trip to Brazil Oil Region
3rd July 2017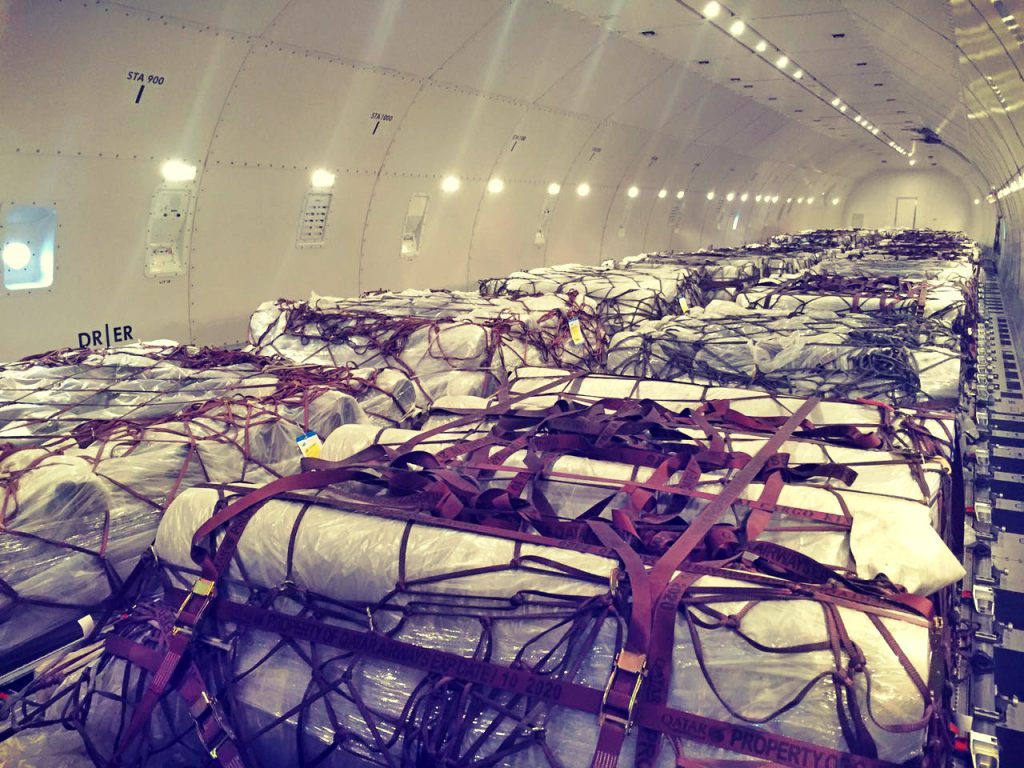 Qatar Airways Cargo has transported over 80 tonnes of oil and energy equipment on board its Boeing 777 freighter for one of its major customers DHL Global Forwarding, the air and ocean freight specialist within Deutsche Post DHL.
The collaboration with DHL Global Forwarding inaugurates Qatar Airways first charter flight into Cabo Frio, an airport strategically located close to the most important oil region in Brazil. Through integrated planning and proper coordination between all stakeholders involved, Qatar Airways Cargo's Boeing 777 charter successfully delivered the cargo from Zhengzhou in China to Cabo Frio in Brazil with technical stops at Doha, its hub, and Accra in West Africa.
Ulrich Ogiermann, Chief Officer Cargo said: "We are very proud to support and partner with our customer DHL Global Forwarding. Respecting the same business ethics as our customers, Qatar Airways Cargo prides itself on service excellence and customer-first values. Logistics plays a fundamental role in ensuring our customers meet their clients' needs, and through our dedicated QR Charter solution, we were able to transport the oil and energy shipment for one of the biggest oil and gas companies in Brazil."
Ranked the world's third largest international air cargo carrier, Qatar Airways Cargo has made significant investments in its fleet, network, its hub and products in recent years. It has also performed charters for a variety of products such as horses, cattle, pharmaceuticals, odd-size shipments, oil and gas products, art, concerts and exhibitions, machinery, mining and humanitarian relief goods.