ByBox Targets International Growth with £37.5 Million Private Equity Funds Boost
8th August 2016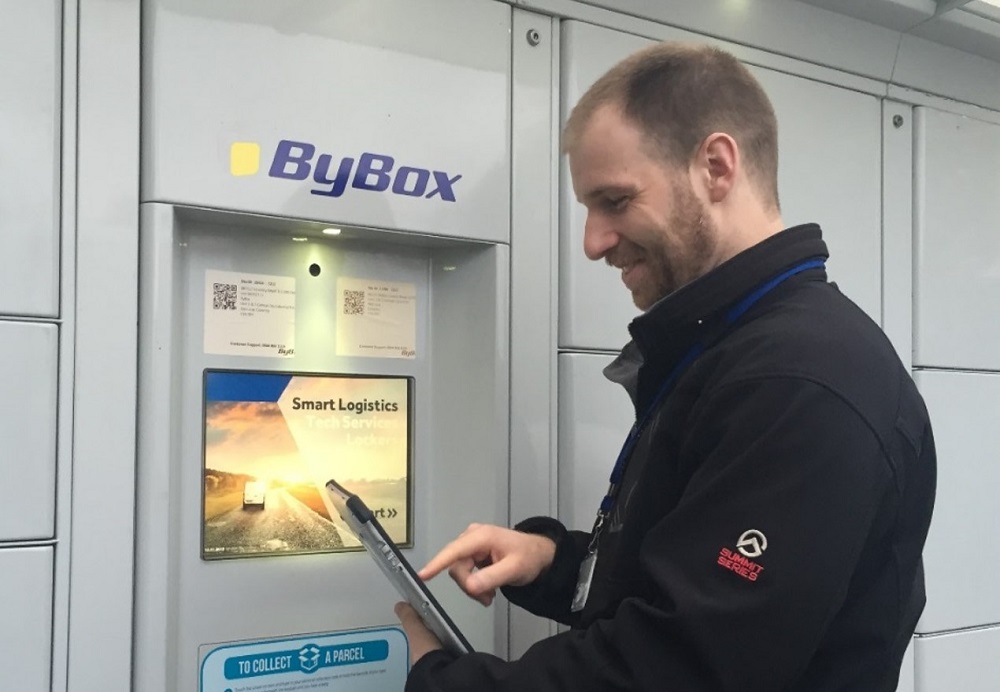 Mid-market private equity firm LDC has provided £37.5million of acquisition and development capital to accelerate the international growth of ByBox, the UK's leading field service engineer logistics and supply chain technology solutions provider, in a transaction that values the business at £105million.
Headquartered in Harwell, Oxfordshire, ByBox provides technology-enabled locker-based solutions to help more than 250 blue chip clients, including BT, Fujitsu, Npower, Marks & Spencer, Walmart and Vodafone to manage their engineering parts inventory and solve difficult supply chain problems.
Each year, ByBox ensures more than 20 million mission-critical parts reach the field engineers that maintain the UK's technology, telecoms and energy infrastructure. The company's proprietary software, Thinventory, connects ByBox's network of smart boxes in nearly 900 locations with its hub in Coventry and nine distribution centres across the UK, providing visibility to clients. Added-value services include a team of technical couriers that can provide a low-cost flexible resource model to fix equipment in the field quickly and cost-effectively.
In addition, ByBox's B2C Click&Collect network of electronic lockers in 27 countries help retailers manage increasing consumer demand and high expectations around the delivery of online shopping.
LDC is backing ByBox's entrepreneurial leadership team; CEO Stuart Miller, who co-founded the business in Silicon Valley in 2000, co-founder COO Steve Huxter, co-founder Dan Turner MD Click&Collect and CFO Pete Rowse.
LDC has invested £37.5million for a significant stake in the business, and a banking syndicate led by RBS provided £55million senior debt facilities plus additional CapEx and working capital facilities to support the transaction.
Yann Souillard, LDC Managing Director for the South, and Alastair Weinel, LDC Investment Director, will both join the board alongside Martin Hiscox as Chairman. Hiscox has over 25-years' experience working with private equity backed businesses and supporting the supply chain technology industry.
With an existing annual turnover of around £73 million, the investment will support ByBox's continued organic growth in the UK, especially in areas such as smart metering. It will also help ByBox significantly accelerate its global technology deployment, expand its technical courier proposition and continue to develop its Click&Collect service.
Stuart Miller, CEO at ByBox said: "Our business is rewiring the supply chain to help the companies that maintain the UK's infrastructure better meet the increasingly high expectations of consumers through innovative solutions. Our ambition is to take this concept truly global through a combination of software, technology and infrastructure.


"We knew we needed the right investment partner to support our long-term growth plans. It was clear from the outset that LDC's experienced team, straightforward approach and flexible investment model meant they were the perfect partner for us, and I'm excited that we're now really well placed to expand, innovate and invest in the future of our business."

Alastair Weinel, Investment Director at LDC in the South, said: "ByBox's impressive growth has been driven by the management team's ability to deliver both unrivalled customer service and improved efficiency for its clients. The firm's owned Smart Box and locker network as well as its proprietary software give it a considerable competitive advantage and a significant opportunity to expand. ByBox is exactly the kind of forward-thinking, ambitious business we want to back and we're looking forward to working with Stuart and the team."